PIAB USA Inc: Suction cup selection
Piab Vacuum Products (Rockland, MA) offers a reference poster to help customers in selecting suction cups. The 25 1/2"x42" poster displays the company's complete range of suction cups, and it provides a step-by-step guide for selecting the correct suction cup for an application.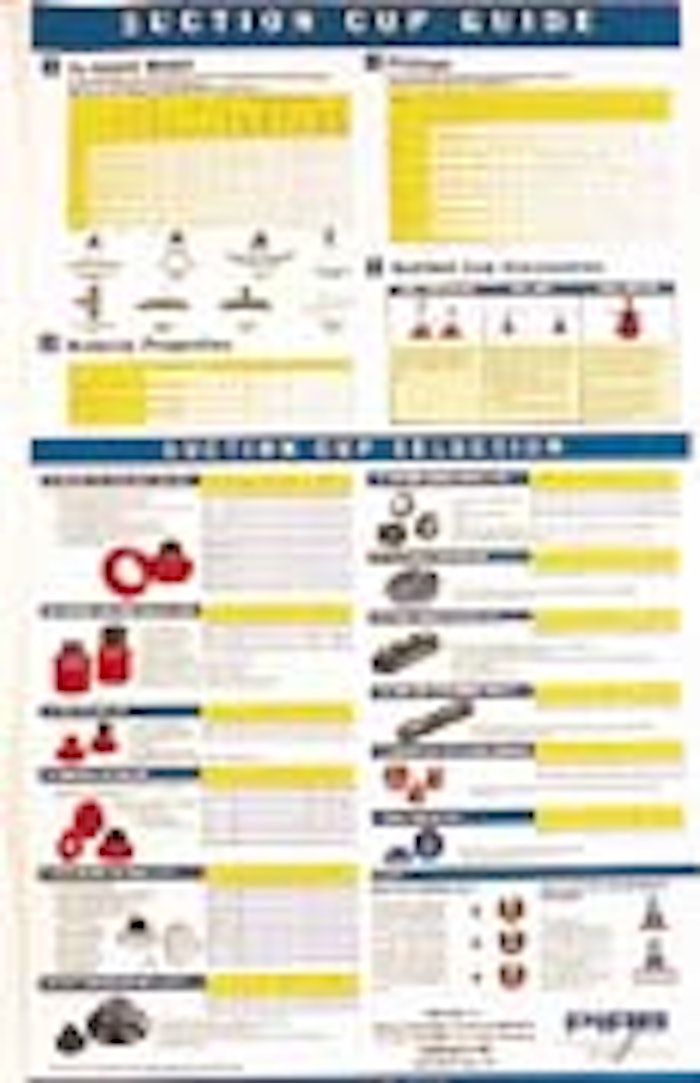 Includes guidelines on selecting proper shape, material and fitting.
Companies in this article