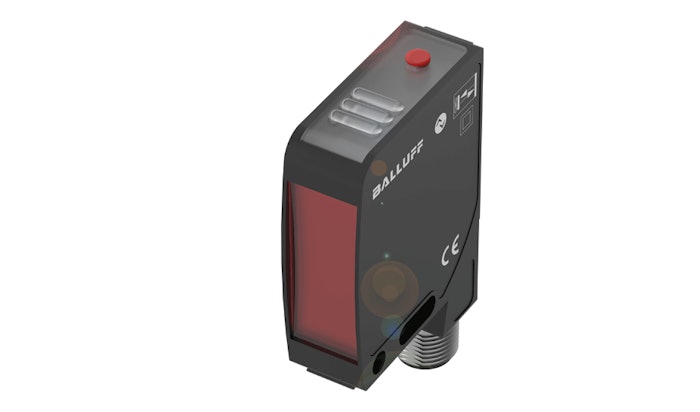 These high-precision laser sensors' different detection and processing modes enable reliable detection of complex-shaped objects. While their enhanced background suppression capability allows them to detect and measure dark and transparent objects, such as plastic film or products.
"With the design and capabilities in this new sensor this product shines," said Jack Moermond, engineer partner manager. "It is truly among the best sensors that Balluff has produced. It is absolutely impressive in its capabilities."
For teach-in, the switching point and the analog output curve can be taught using a simple push button key on the sensors if not using IO-Link. When using IO-link, these features and settings can be accessed using the BalluffIO-Link Device Tool USB GUI interface window.
Key features include:
• Various measuring modes (dark measurement, multiple measurement, transparent object detection mode)
• Enhanced detection of dark and transparent objects
electable detection modes: background suppression or background evaluation
• Extremely precise object detection, even in challenging environments
• Intelligent data pre-processing in the sensor, and IO-Link capabilities
Companies in this article