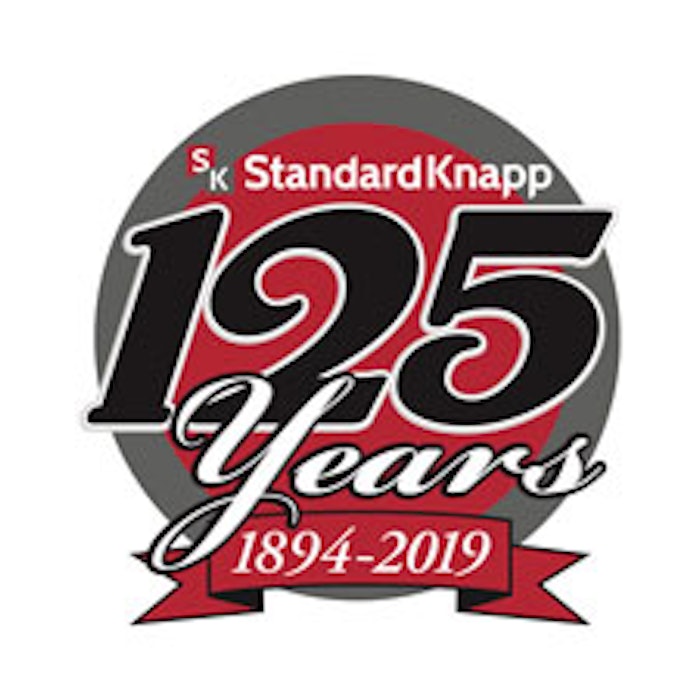 The history of Standard-Knapp can be traced back to the founding of the Fred H. Knapp company. The first Knapp Gravity Labelers were shown during the 1893 World's Fair. In 1895, the Knapp Boxer, a hand-operated machine designed to pack cans, was perfected. It did its job so well that, as late as 1901, the Knapp Boxer was the only machine of its kind in the world. In 1931, Standard Sealing, a manufacturer of paper cutting and case sealing equipment, merged with the Fred H. Knapp company, thus changing its name to the now familiar Standard-Knapp.
Increased demand for its products forced Standard-Knapp to expand its existing facilities. In 1940, Standard-Knapp relocated to its present location in Portland, Connecticut. The company has since become a major industry in Portland with substantial local employment.
Standard-Knapp remains an industry leader, producing case packers, tray packers, shrink wrappers and bundlers for its customers. Innovation is still a priority at Standard-Knapp, where development programs are dedicated to finding faster, easier, and more economical ways to meet the demands of the packaging industry.
Companies in this article