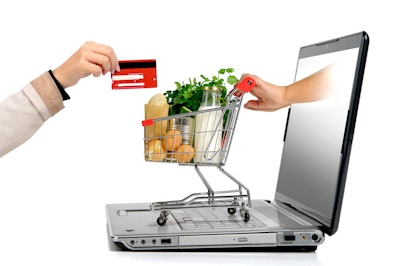 UBE America and Michigan State University are working towards evaluating packaging needs in the rapidly emerging e-commerce supply chain for food and beverage and developing solutions that are conducive to the new chain where traditional packaging may not be ideal. With the combined resources and wide industry reach, the partnership will continue to challenge this packaging paradigm shift.
With the intent to collect beneficial information that the industry can use to improve e-commerce packaging, a study was created with the following main goals:
• Research current packaging formats and materials used in the e-commerce and traditional supply chains
• Quantify/categorize the impact of the e-supply chain on traditional packaging formats
• Identify specific deficiencies and areas of improvement
• Establish opportunities for changes in materials and designs
• Shelf-life studies that validate performance of new materials in e-commerce supply chain
The first phase of this study includes a survey developed expressly for companies involved in production and/or distribution of e-commerce packaging (retailers, converters, manufactures, end users, etc.) Results including flexible packaging, both mono and multi material, will be key to reduce the failures and increase overall efficiency of the entire supply chain have led to the second phase of the study. This phase targets changes in the packaging landscape. With this in mind, nylon will be investigated as material for development of optimized packaging for the growing distribution channel.
Companies in this article