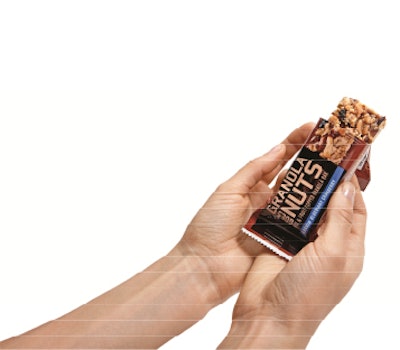 The Granola Goes Nuts package represents a technical innovation in consumer convenience. The easy-open feature uses cross-directional laser score technology to create a bar wrapper that maintains barrier and shelf life, is easy to open for both children and adults, and offers a clean snacking experience for sticky or melty products.
The Granola Goes Nuts cross-directional laser scored package combines marketplace differentiation, technological advances, and ease of use to create a consumer-pleasing, mess-free experience. The overall design and technology can also be used on other food products where the consumer would like a clean snacking experience (i.e. cookies, crackers, confectionery, candy, etc).
Printpack and PepsiCo were awarded a joint U.S. patent for this technology.
Companies in this article