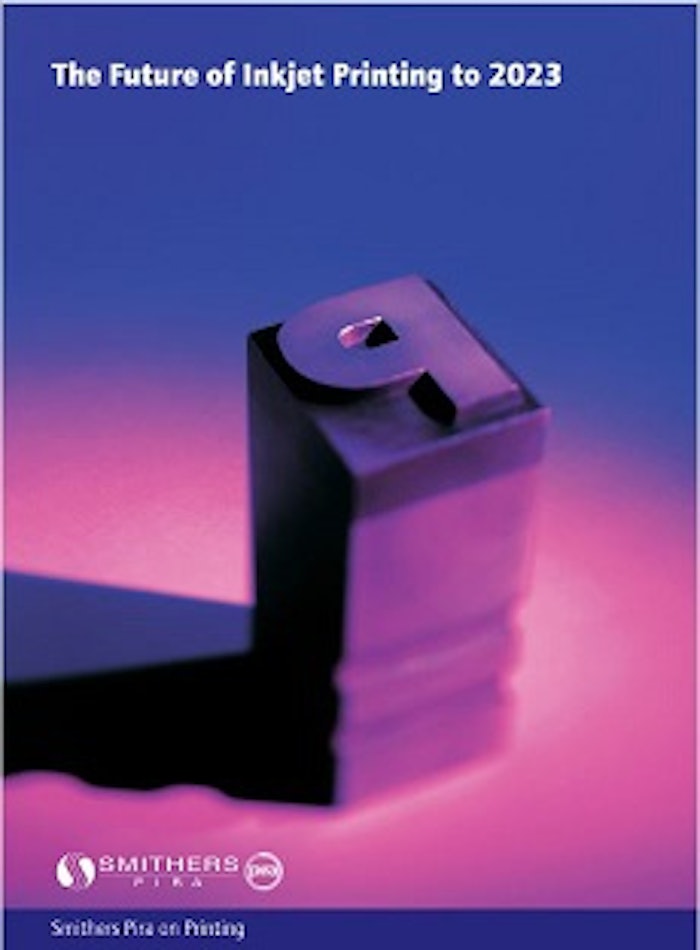 Akron, OH, US – May 17, 2018 – New research in The Future of Inkjet Printing to 2023 is showing inkjet printing as the fastest growing print technology being used in print and packaging applications. The adoption of inkjet in packaging, led by high-performance single pass presses used by the corrugated sector is causing the growth of CAGR of almost 10% (2018-2023), reaching nearly $110 billion.
As the market continues to mature, innovation and development across the supply chain create opportunities for print companies and packaging converters. Many of the packaging sectors mentioned use inkjet for outside graphics and packaging including ceramics, textile print, promotional and decorative printing, general industrial and additive manufacturing, and 3D printing for corrugated and commercial use.
The fast-growing industrial decoration sectors using inkjet (ceramics and textiles) and benefiting from the continuing technology investments in heads, inks, integrated print systems and control software. This report will give a breakdown of the leading suppliers and latest inkjet equipment and ink. Improvement in equipment continues to contribute to the fast-past growth of the inkjet market. Inkjet equipment markets that are discussed include high-speed single-pass presses (45cm+), narrow web (,40cm) inkjet, flatbed inkjet, wide format inkjet, sheet fed inkjet presses, and bespoke integrations, imprinters.
Smithers Pira new market report, The Future of Inkjet Printing to 2023, gives a detailed analysis of the technological developments influencing the shape of the inkjet print industry. With this report, receive quantitative market sizes and forecasts based on extensive primary research.
Companies in this article