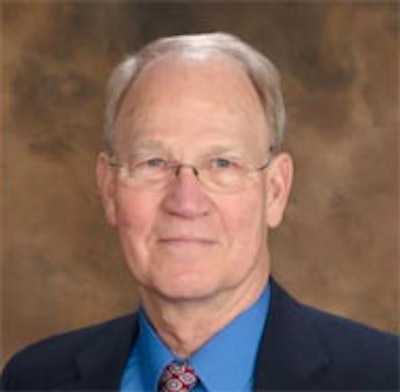 For over 40 years, Robert (Bob) was a continuous contributor to the packaging industry, serving as a collaborator, author, instructor, and mentor for numerous packaging professionals.
At Michigan State University, Bob earned Bachelor and Master of Science degrees in Packaging Science as well as a Master of Business Administration in Food Marketing Management. After school, Bob served in the US Navy during the Vietnam War, attaining the rank of Lieutenant JG.
He started his professional career with MTS Systems Corp. where he contributed to the development and sales of packaging testing equipment. From there, Bob worked for nearly 20 years in his own consulting company: Robert Fiedler & Associates. In 2001, he joined The Packaging Department and since worked with the same team of packaging professionals at Packaging Solutions Group, Adalis Packaging Solutions, and Chainalytics.
Bob was very active in professional packaging organizations including ASTM, IoPP (formerly SPHE), ISTA, and the MSU Alumni Association. A former Co-Chair on the D10 Committee, Bob was recognized by ASTM with the highest accolades; Award of Merit and Fellow and the inaugural D10 Alfred H. McKinlay Lifetime Achievement Award. He was also active with IoPP as Fellow, Lifetime CPP, and Consultants Council Chairman as well as Member of the Year (1997).
Notably, Bob spent eight years with Sub-Committee D10.21 researching, testing, and drafting the "Standard Practice for Performance Testing of Shipping Containers and Systems," more commonly known as D4169. This document set the standard for worldwide packaging and continues to be revised today, still standing as the industry's benchmark.
Bob was also a leader in numerous civic, religious and personal causes. He is survived by his wife, Carol; daughters, Katy (Beau) Hammel and Christa (Drew) Engquist; grandson, Forrest Hammel.
A friend to everyone, his warm demeanor, humbleness and interest in helping others is his hallmark. He will be profoundly missed by the many people whose lives he touched and influenced in the packaging world.
Companies in this article