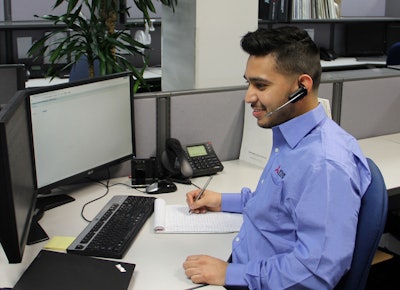 Mitsubishi Electric Automation, Inc. extended its service hours to provide customers with 24/7 technical support. These extended hours will be available through U.S.-based phone support for CNC machines and robots. The extended service hours are intended for emergencies that could result in costly downtime.
"Providing technical support beyond our normal operating hours allows us to respond quickly to unexpected breakdowns that occur during second or third shift operations, or even on weekends or holidays," says Bryan Henderson, national service manager, Mitsubishi Electric Automation, Inc. "Our customers are under increasing competitive pressures to run their operations 24/7. We want to accommodate them during after-hours emergency situations, thus limiting the delays that can result from these unexpected breakdowns."
Henderson said that these extended technical support hours could be especially useful to CNC machine tool customers in the automotive, aerospace, agriculture, energy, medical, and heavy equipment markets. The availability of 24/7 technical support could also be helpful in markets that use robots, including packaging, food and beverage, automotive, semiconductor, healthcare, and education.
Companies in this article