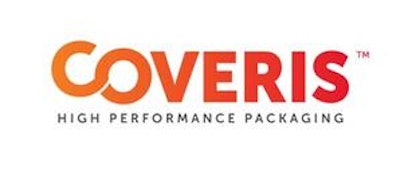 With revenues in excess of $2.5 billion and operations in 21 countries, COVERIS, an affiliated portfolio company of Sun Capital Partners, Inc., produces flexible and rigid plastic and paper packaging, as well as advanced coatings for customers around the world.
"Today's rebranding announcement marks an important milestone for us, signifying the successful integration of five packaging companies into a global industry leader," said Jack Knott, Chief Executive Officer.   "More than a global business, COVERIS is a 'multi-local' business partner, close to our customers in many regions and markets around the world. We're confident that the COVERIS name will become synonymous with our passion for excellence in high-performance packaging products that add value to our customers' products and businesses."

The selection of COVERIS comes after a thorough process to create a new brand identity that would differentiate the company in the marketplace. The COVERIS name speaks directly to the company's business, with "cover" evoking the quality of protection that is core to the company's products, and the new logo emanates energy and strength. The new COVERIS graphic identity and Web site will be rolled out over the next few months.

In May 2013, US-based Exopack joined with four European packaging companies—Britton Group, PACCOR, Kobusch, and Paragon Print & Packaging. The combined businesses have operated as one global entity under Exopack Holdings S.A., although the five brand names remained in use. Going forward, the COVERIS brand will ultimately be used for all of the company's operations.

Since combining, the companies that now comprise COVERIS have integrated back office functions and have made new investments to strengthen the company's IT infrastructure. Significantly, the businesses recently unified under a single financial structure, which gives the company greater flexibility to continue investing in technology, expand capabilities, and pursue a broader set of opportunities.