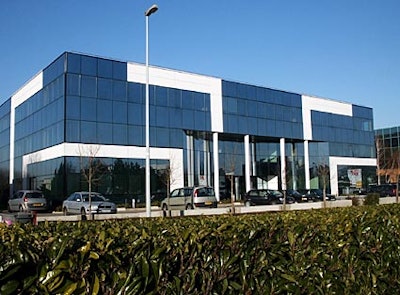 ELAU France moved into new offices south of Paris in January. ELAU France is now in a prime location in the Isle de France one of France's major industrial markets. A specially equipped training facility offer customers hands-on experience programming and maintaining ELAU's PacDrive™ automation systems.
Within a short time the ELAU team in France has succeeded in adding a number of new customers to the existing customer base. Many machines with ELAU technology have already been delivered to end users such as Danone and Bonduelle and are in operation now. One reason for ELAU to expand its presence in France is to serve a growing list of end users and machine builders including new OEM customers Pack Industrie and Cotuplas.
ELAU UK will be moving into its new premises in Milton Keynes a central location in southern England by the end of February 2005. The building includes a fully equipped modern training centre and has enough space for further expansion.
The training center will benefit major ELAU end users in Great Britain including GlaxoSmithKline and Unilever UK along with OEMs such as Marden Edwards and Arcall Wright Pugson. The expansion supports a growing list of specifications for ELAU. For example GlaxoSmithKline has required PacDrive in every new machine from all OEMs for the past three years in order to fulfill the 21 CFR Part 11 requirements according to FDA.
Please note our new addresses telephone and fax numbers:
ELAU Sarl
19 Bis Avenue du Quebec
Immeuble Montréal Z. A. Courtaboeuf
91140 Villebon sur Yvette
France
Tel.: +33 (0) 1-69-59-14-10
Fax: +33 (0) 1-69-59-14-18

ELAU Ltd. (Projected move-in is late February 2005)
Blackhill Drive
Wolverton Mill
Milton Keynes
MK12 5BP
UK
Companies in this article