Measuring coatings
Said by manufacturer Infrared Eng. (Concord, MA) to be the first of its kind, the Infragauge Pro is an on-line system for measurement of silicone/adhesive coatweight, moisture, and lacquer-on-foil.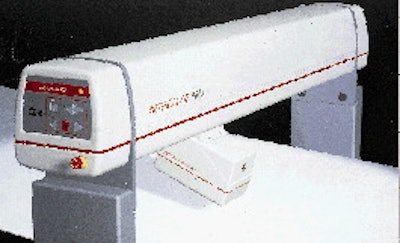 It can also measure organic coatings on foil and metallized materials and cans.
How to ensure your best conveying project yet
Read our latest Playbook to discover how to ensure efficient product handling, best practices for specifying conveyor and container handling equipment, and top tips for a successful pack line startup.
Download Now
Discover Our Content Hub
Access Packaging World's free educational content library!
Unlock Learning Here