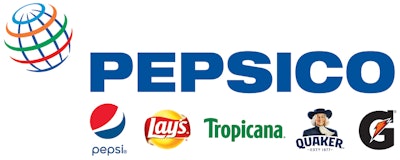 PepsiCo has announced a $216 million multi-year investment in long-term, strategic partnership agreements with Practical Farmers of Iowa, Soil and Water Outcomes Fund, and the Illinois Corn Growers Association to support the adoption of regenerative agriculture practices across the U.S. The strategic partnerships are expected to accelerate the uptake of regenerative practices on more than 3 million acres and deliver approximately 3 million metric tons of greenhouse gas emission reductions and removal by 2030.
PepsiCo will work with its partners to establish and scale financial, agronomic, and social programs that enable the transition to regenerative agriculture practices through education, upfront investment in outcomes, peer coaching and networking, and cost sharing. Based on progress to date, the collaborative efforts are expected to deliver more than 500,000 regenerative acres by the end of the year.
---
---
Driven by PepsiCo Positive, the company's strategic, end-to-end business transformation, PepsiCo will support the U.S. farming community as it makes changes that aim to secure production volumes and mitigate the impacts of climate change, while cultivating quality, bountiful crops to feed the world's growing population.
"As the climate crisis continues to escalate, the threat to our food system increases as well," says PepsiCo Chief Sustainability Officer Jim Andrew. "It's critically important to partner, for the long term, with organizations that have earned the trust of farmers as they make the transition to adopt climate-smart agriculture practices. We intend to be shoulder-to-shoulder with farmers as they work to make soil healthier, sequester carbon, improve watershed health and biodiversity, and improve their livelihoods."
Companies in this article