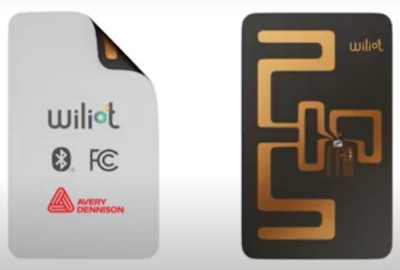 Pharmapack Europe has announced the winners of the 2022 Pharmapack Awards. In a reflection of the high standard of this year's entries, the judges also awarded five High Commendations.
In the Exhibitor Innovation category, Philips-Medisize received the Routes of Administration Award for its reusable Aria Smart Autoinjector, which is designed to meet current and emerging needs of the self-injection market for biopharmaceuticals. Owen Mumford received a High Commendation in the same category for the versatility of its Aidaptus® disposable auto-injector platform—a device that enables intuitive medication delivery for patients' self-treatment.
The Sustainability Initiative Award winner was Körber Pharma Packaging Materials for its pharmaceutical grass paper packaging. Made from renewable raw materials, this green innovation is 100% recyclable and can be disposed of like ordinary paper waste.
Ypsomed Delivery Systems was selected as winner in the Connected Devices & Wearables category for its YpsoMate On—the world's first pre-filled auto-injector with integrated connectivity that automatically logs injections on the user's therapy management app.
Moving on to the Supply Chain, Logistics & Distribution category, Avery Dennison was awarded for its Bluetooth Returnable Transport Item (RTI) solution—the IoT Pixel, a battery-free, Bluetooth-enabled smart label that powers itself by harvesting RF energy.
The standard of entries in the Packaging Innovation category was particularly high. The winner was Activated Rispharm, a collaborative effort from Berry Global and Pylote. High Commendations were given for Pacifi's DuoDerm and Eurpack Giustini Sacchetti's BiKit. Activated Rispharm is a multi-dose eye dropper with a nozzle and cap that are activated to kill bacteria and viruses, thereby continuously delivering hygienic doses and reducing infection risks.

For the Health Product Awards, Pharmapack Europe recognizes excellence in two categories: Patient-Centric Design and Eco-Design. In the former category, Ascendis Pharma was named as the winner with its SKYTROFA® auto-injector, while AAZ-LMB received a High Commendation for its autotest COVID-VIRO ALL IN®.

The innovative SKYTROFA auto-injector, with its precise mixing and automated injection, removes the need to dial in doses, as it comes in ready-to-use, color-coded cartridges for the prescribed therapy.
Companies in this article