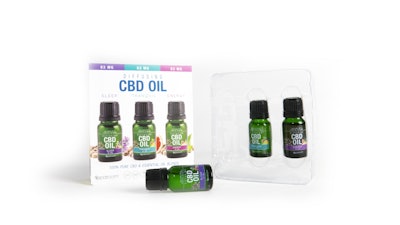 Companies interviewed for the PMMI Business Intelligence report "2019 Nutraceutical Market Assessment" attest that CBD products are currently driving innovation in the nutraceuticals market today.
CBD products are often made to individual customer needs and packaged in a variety of forms, with specific CBD dosing requirements requiring an eye dropper with specific measurements, or a precise measuring spoon for CBD powder. Gummies, lotions and salves are other product forms that are readily available in the market, and pouches and spray bottles are popular packaging types.
In Case You Missed It: 92% say increased CBD usage, changing regs, and e-commerce are driving nutraceutical market in U.S.
Natural Products Expo East will present Natural Products Hemp & CBD Summit, September 11 in Baltimore, to examine the trends driving hemp and CBD growth and the current state of the market.
If you are looking for an answer to your nutraceutical packaging challenge, or want to learn about packaging innovations, make plans to visit PACK EXPO Las Vegas, Sept. 23-25 for the latest materials and machinery.