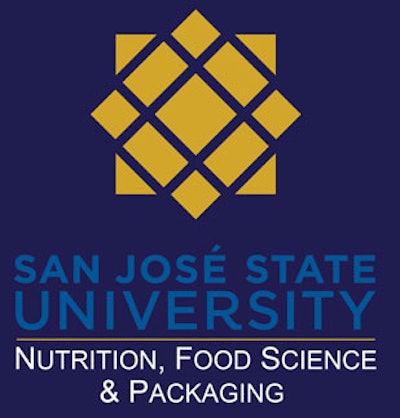 A portion of Leaders in Packaging revenue funds the $5000 Scholarship—awarded each year to an educational institution that prepares students for careers in packaging. Each recipient institution then selects a student or students to receive the funds to defray tuition and other education-related expenses in the next academic year. The 2019 scholarship was awarded to San Jose State University's Packaging Program.
In 2018, California State University elevated the San Jose State University Packaging program to receive its own Bachelor of Science degree, highlighting a rebuilding program that began in 2007. Dr. Fritz Yambrach, Program Director, spearheded the move.
Classrooms and outstanding laboratory facilities are appointed with state-of the-art scientific instrumentation and equipment for course laboratory activities and graduate research. A close relationship with packaging professionals further enhances the program to ensure up-to-date information and technology, which remains the backbone of the program.
The result is an outstanding academic environment offering comprehensive study in the field of packaging. The Packaging Program at SJSU provides technical expertise in this multidisciplinary field including the disciplines of engineering, graphic design, project management, and material science.
Graduates of the San Jose State University's Packaging Program continue to gain full time career positions and internships at many of the world's premier companies including Apple Computer, Hewlett-Packard, Cisco Systems, Williams-Sonoma, Stiefel Laboratories, Nektar Therapeutics, Google, Applied Biosystems, Gilead Pharmaceuticals, and Amgen among many others. The SJSU Packaging Program job placement record is impressive with an average of greater than 95% placement of new graduates.
"The emphasis of the program is in the creation of a learning community between the students where they help each other on various class activities rather than competing with each other," says Dr. Yambrach. "This ideology promotes a team work concept that begins in undergraduate and transferrers into the workplace after graduation."
The scholarship will be awarded to five different students who have achieved academic excellence and have demonstrated support for other students in their courses.
Companies in this article