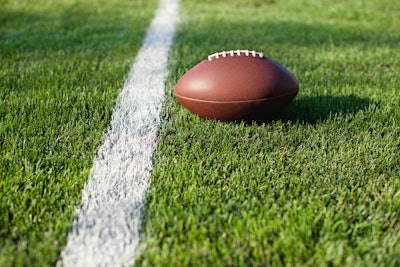 CannMed 2017
The second annual Personalized Cannabinoid Medicine Conference (CannMed) will be held at The Joseph B. Martin Conference Center at The Harvard School of Medicine on April 9-11, 2017. The event is drawing international attention as cannabis research and legalization continues to grow exponentially.
CannMed 2017 will kick-off on Sunday, April 9, with tours of the Courtagen Life Sciences/ Medicinal Genomics laboratory, and conference presentations on cannabis science and delivery will include:
Featured address via Skype from world-renowned cannabis researcher, Dr. Raphael Mechoulam.

How the FDA's Expectations of Respiratory Drug Delivery Create Parallel Challenges for the Vaping and Medicinal Cannabis Industries.

Delivery of Cannabinoids to the Bloodstream via Inhalation of Dry Powder Aerosols or Sublingual Absorption of Dry Powder Compressed Wafers.

A panel discussion, Cannabis as Medicine in Professional Sports, featuring former NFL players Ricky Williams, Eben Britton, Nate Jackson and Lance Johnstone. Dr. Perry Solomon and Dr. David Nathan will share their medical experience and knowledge on the topic.
Cannabis testing on the road
San Diego police have added a new device to confirm the presence of marijuana and other drugs in impaired drivers. The Dräger DrugTest 5000 is a mouth-swab device that is already being used by police departments in more than a dozen states, Australia, Belgium and Germany, and is expected to become more popular with the legalization of marijuana.
The machine tests for the presence (not the level of intoxication) of seven drugs: marijuana, cocaine, opiates, methamphetamine, amphetamine, methadone and benzodiazepines. To use the machine, the driver is handed a mouth swab and instructed to run it around the inside of the mouth for up to four minutes. The swab is then placed into the machine, along with a vial of testing solution. It takes about six to eight minutes for results to print out.
A positive result may send the driver to a police phlebotomist for a blood test to determine precise drug levels. In marijuana testing, the machine only looks for the active THC compound, delta-9 THC, which can stay in a person's system for a few hours or longer, depending on how the cannabis was ingested and how the person's body processes the drug. The machine does not look for the inactive THC compounds, which can stay in a person's system for weeks, police said.
Evidence from the Dräger 5000 will be admissible in court, although the machine is not expected to have a notable effect on how drugged driving cases are prosecuted, attorneys said.
Oil-filling machine
Convectium has developed the 710 Shark oil-filling system and the 710 Seal sealing machine. The system is capable of filling and packaging more than 100 cartridges or disposable vaporizer pens in 30 seconds. The machine is pre-assembled and tested at the factory, and can accommodate stainless steel/glass or ceramic/plastic cartridges. The Dual Heat Injection system allows for filling of thicker oils. The 710 Seal Machine seals filled cartridges in a child-proof retail blister pack.
Lab testing
Steep Hill Labs, Inc., a leading cannabis science and technology company with experience in lab testing, research and development, licensing, genetics, and remote testing, has entered a joint venture with iCAN:Israel-Cannabis to leverage Steep Hill's science, IP, methodology, global collaboration and brand. The announcement was made at CannaTech, Israel's premier medical cannabis conference.
Steep Hill Israel plans to empower growers with the technology to breed specific strains, based on genetics and expected chemical profiles for specific patient conditions/diseases. The company notes that DNA-based testing can be used for safety and quality assurance in addition to genetic analysis and strain identification.
Device news
Cannabis Science, Inc., a company specializing in the development of cannabis-based medicines, announced updates on a proposed self-medicating DPI Inhalation Device for Asthma/COPD and a Cannabinoid infused pain patch.
New packaging for a hemp energy shot
FBEC Worldwide, Inc., a company with a focus on hemp and CBD-infused consumer products, announced that final designs for its new product line Healthy Hemp Energy Shot are complete for both product and packaging. FBEC's is working with NVE Pharmaceuticals, developer and manufacturer of Stacker 2 energy drinks, for co-packing services.