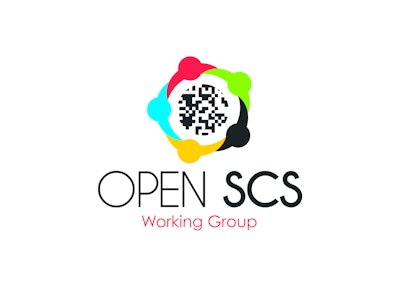 Antares Vision, provider of serialization-based track and trace solutions for the pharmaceutical industry, will host the next meeting of the Open Serialization Communication Standard (Open-SCS) Group, a collection of healthcare sector companies dedicated to standardizing packaging line serialization and aggregation data exchanges. The three-day meeting will be held January 24-26, 2017 at Antares Vision headquarters in Brescia, Italy.
The Open-SCS initiative came about in response to recognition that, though a plethora of serialization solutions already exist, an open communication standard independent of proprietary architectures and data exchange protocols could provide a significant advantage for all members of the supply chain challenged by pending serialization deadlines. Driven by serialization and technology solution vendors–including Advanco, Antares Vision, Arvato, OCS, Omron, Optel Vision, SAP, Systech, TraceLink, TradeTicity and Werum IT Solutions–the Open-SCS group also includes global pharmaceutical manufacturers such as Abbott, Johnson & Johnson, Pfizer, Roche and Teva.
At the January meeting, the group will build on the progress made at last September's meeting, when connectivity between Level 3 (production plant/distribution center) and Level 4 (enterprise stage) was demonstrated for what the group has dubbed Use Case 1: Serial Number Provisioning. The effort showed the potential for a common, interoperable standard for the exchange of serialization information from a site server to the enterprise layer, which helps lay the foundation for realization of the benefits of the Internet of Things (IoT) across the pharmaceutical ecosystem.
These sorts of Level 3 and 4 serialization issues are among the most urgent deliverables for the pharma industry, as they represent the challenge of exchanging mass amounts of data between third party manufacturers (CMOs) and their pharma 'parent' companies – a must-have for the extent of seamless reporting required for long-term regulatory compliance.
At the upcoming meeting, group members will focus on finalizing plans for the next use cases at stake, which include:
Use Case 2: EPC Repository EPCIS Messages

Use Case 3: Used Serial Numbers Return
Use Case 4: Batch & Master Data Repository Service
Companies, both vendors and end users, continue to join Open-SCS regularly, and the January meeting also is open to non-members, as the group wishes to encourage increased participation by both manufacturers and vendors.
"While our membership has been steadily increasing," said Adriano Fusco, Marketing Director of Open-SCS and Director of Strategy and Development for Antares Vision, "we want to encourage greater participation so we can expedite the standardization of communication between all levels of serialization, for the ultimate benefit of all industry players."
"Although we often talk about looming deadlines," said Emidio Zorzella, CEO and co-founder of Antares Vision, "the standardization of track and trace activities is, at its core, about improving the safety and security of the people who use our products. This being the case, we take great pride in helping to spearhead this standardization initiative."
---
Companies seeking more information, or who wish to join the Open-SCS Group, can contact its Marketing Director, Adriano Fusco, at [email protected].
Companies in this article