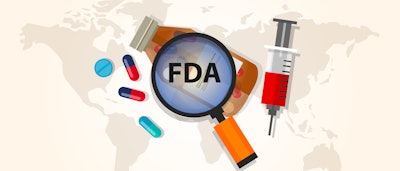 The FDA continues to seek transparency and accountability, "which are essential to fighting substandard, spurious, falsely labeled, fake and counterfeit (SSFFC) medical products" said Ilisa Bernstein, Deputy Director, Office of Compliance, CDER, FDA. Her remarks came in an introduction to a supply chain session Sept. 12 at the PDA/FDA 2016 Joint Regulatory Conference in Washington, DC.
Bernstein took the audience back to 1967 and the publication of a book, "Black Market Medicine."
"Fifty years later and we have the same types of problems--losses in the supply chain, diversion [and] street peddlers."
The FDA has made great strides in identifying vulnerabilities and threats in the supply chain with the implementation of the Drug Supply Chain Security Act, and the agency is working globally in the Asia-Pacific with the APEC Roadmap for Global Medical Product Integrity in the Supply Chain and with the World Health Organization's Member State Mechanism.
"We have to continue to converge standards around the world," Bernstein said, "so we can prevent, detect and respond to threats."
Other developments
• The FDA is currently developing standards for wholesale distributors and 3PL licensing, another provision of DSCSA.
• The agency recently issued a new form, FDA 3911 Drug Notification letter, which is published on the FDA website, for when a manufacturer or trading partner has identified an illegitimate product.
• Important steps have been taken to help the public directly, including launching a website, BeSafeRx (FDA.gov/BeSafeRx), which helps you understand the risks involved in taking unsafe medicine, provides guidelines to identify fake online pharmacies, and helps you find a safe online pharmacy.
• Also, for the first time, the FDA has started sending letters to doctors and clinics who have knowingly or unknowingly exposed patients to drugs provided by foreign or unlicensed suppliers. More than 3,500 letters—"a teachable moment"—have been sent, including instructions on how to report adverse events on MedWatch.