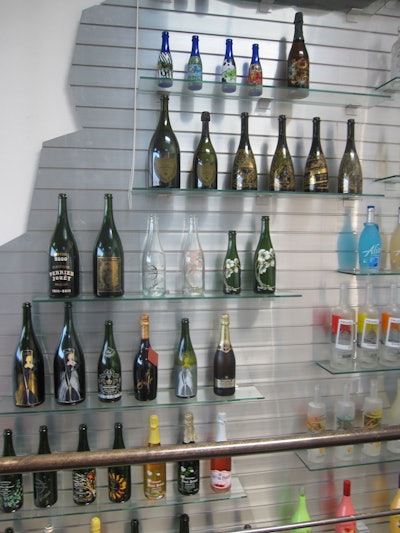 With a new logo, new image, and new range, Verallia's Selective Line reaffirms its position in the premium market and is now structured around three axes:
• The Collection, a catalog of stock bottles
• Creativ' Lab, a creation center inaugurated March 27 at Pont-Sainte-Maxence (France), which joins the network of 12 other existing Verallia design offices around the world.
• Tailor-made, a service for working alongside its customers
Selective Line's strength lies in its global presence and the complementary nature of its products and services. The brand capitalizes on Verallia's manufacturing expertise, while bringing together experts from all areas of glassmaking and innovation techniques for our premium customers. Selective Line's creations come in a variety of shapes and sizes, from the simplest to the most complex. By making innovation the primary focus of its strategy, the brand's goal is to anticipate the market's expectations and become an essential partner for the premium segment.