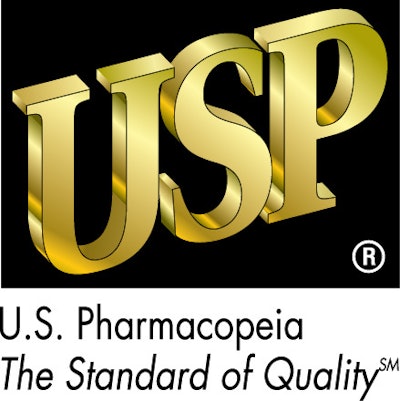 As the pharmaceutical supply chain grows increasingly complex, and the risks to drug quality and safety correspondingly proliferate—new draft guidelines will be proposed this spring by the U.S. Pharmacopeial Convention to help ensure the integrity of the supply chain. A significant component of the guidelines, which will be contained in General Chapter 1083 of the USP-NF compendia, is best practices to combat counterfeit drug and medical devices.
The U.S. Pharmacopeia, as its Web site says, "is a scientific nonprofit organization that sets standards for the quality, purity, identity, and strength of medicines, food ingredients, and dietary supplements manufactured, distributed and consumed worldwide. USP's drug standards are enforceable in the United States by the Food and Drug Administration, and these standards are developed and relied upon in more than 130 countries."
The chapter notes that combating counterfeit drugs and medical devices requires a combination of strategies that involve the cooperation of pharmaceutical or device manufacturers, supply-chain entities, regulatory authorities, law enforcement and patients. No single approach or party can be successful working in isolation. Within the chapter, USP looks at topics including packaging technologies (tamper-evident designs, authentication technologies and serialization); establishment of drug pedigrees; application of machine-readable data carriers to drug products (2D bar codes and RFID tags); repackaging guidance, information retention and security; international standards and global approaches to establishing drug pedigrees; combating illegal internet pharmacies; and best anti-counterfeiting practices.
Other key areas the chapter covers include good importation practices, diversion and theft, and natural disasters.
The chapter will be published in the Pharmacopeial Forum, the vehicle through which USP accepts public comment on its standards, in March-April 2012. This is available free to all parties. USP expects the chapter to evolve significantly based on public feedback, and will further solicit input at a Supply Chain Integrity Workshop that the organization is convening May 22-23, 2012, at its headquarters in Rockville, MD.