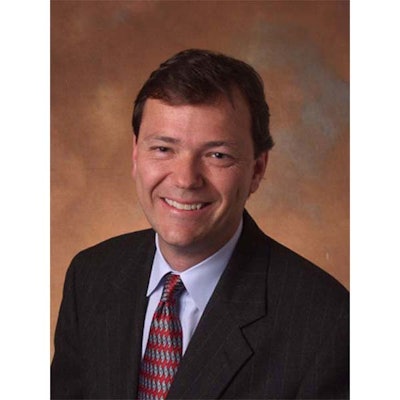 It will be held March 20 to 23 at the Chateau Elan Winery & Resort in Braselton, GA.
The annual meeting will kick off the evening of March 20 with the President's Welcome Reception & Dinner. General sessions will be on the mornings of March 21 through 23.
Featured speakers will include Al Barrenechea (shown), CEO/COO, Eco Green Products, who will discuss "Planning and Executing the Sales Cycle." He will outline the skills the new-era salesperson needs to develop for winning in today's fast digital economy.
Sherilyn Broersen, ethical sourcing manager, global supply chain, and Joe Coppotelli, manager of third-party contract manufacturing for North America at Cadbury, will explore "Ethical Sourcing Compliance and Social Compliance Audits." Other presentations will focus on supply chain management optimization and liability concerns in contract packaging and warehousing law.
The annual meeting will include plenty of networking time, including golf and a Saturday night "Georgia Hoedown" theme event. For information, call 630/544-5053.
Companies in this article