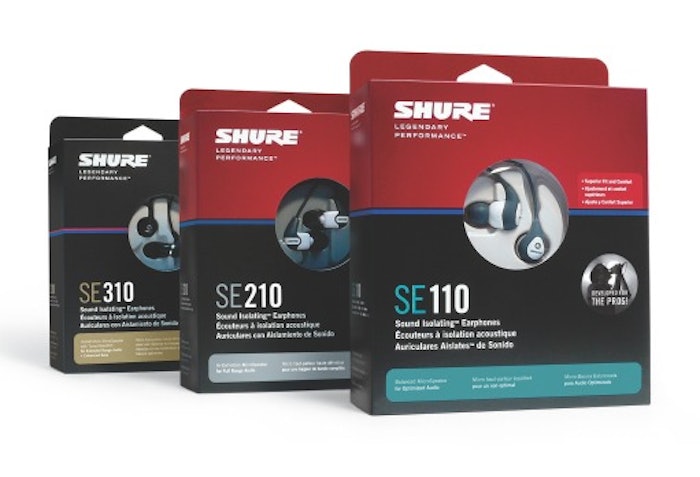 As consumer confidence continues to wane and the "R-word" is bandied about in the press, retail brands are feeling the pinch. In particular, premium and luxury brands are struggling to maintain their footing. According to a recent BusinessWeek article, shares of the world's 13 biggest luxe stocks have dropped 29% since last June.
One strategy to combat tightening purse strings: Reach out to men. In a recent survey of 1,300 luxury shoppers, men reported spending 64% more than women on "fashion" items, and Forrester Research reports that men are half as likely to return an item.

At brand consultancy and design firm MiresBall, we've worked with a number of premium brands that cater to male consumers, including Taylor Guitars (premium guitars), Shure (high-performance earphones), Gordon Rush (men's fashion) and Vulcan Motor Club (luxury cars). Although there's no steadfast formula for appealing to men, our experience shows brands need to hit hard in the following areas, especially when it comes to packaging:

1. An equal emphasis on form and function

It's important to appeal to the emotional and pragmatic sensibilities of all consumers, but it's critical to emphasize both fronts when marketing to men. You need to both tap into their desire for style and design and their demand for utility and performance. From a creative standpoint, this is achieved by combining compelling visuals and messaging with detailed and highly supportable practical information. Put more simply, seductive imagery and a powerful headline will grab a male consumer's attention, but you need to follow through the "sizzle" with real-world proof-points and product benefits.
Take an example from a recent MiresBall project: the redesign of Shure's consumer earphone packaging. To appeal to a discerning audience of audiophiles, we paired what we call "the legacy shot"--a powerful live performance image that highlights the company's deep professional roots— with detailed illustrations that communicate the benefits of its sound-isolating technology. The packaging's premium shelf presence captures eyeballs, but product benefits ultimately help rationalize the $100 to $500 purchase.

2. A flawless customer experience
Premium brands also need to deliver an impeccable customer experience at every touchpoint. To achieve this, the brand needs to be executed to the highest standards, and every customer interaction needs to deliver on the brand promise—starting with packaging.

In our own work, we put significant effort into optimizing all the little things that bring a package to life, from the tone and cadence of the copy to the quality of the materials. All of these elements work together to underscore a brand's premium position. Consider the experience of opening a box of Gordon Rush shoes. The box is beautifully crafted with a silver-embossed logo, and the shoes are wrapped in thick lattice-patterned paper. These design details work together to say: "These shoes are impeccably made."

Although it's not exclusively a men's brand, Apple delivers a well-executed customer experience. Apple's packaging underscores the brand's promise of stylish, intuitive technology: Products are presented as works of art, and the simplicity of the design alludes to the simplicity of the user experience. But the brand's shelf appeal is just the beginning. Truly successful brands are in tune with their customers needs and provide the information, tools, and support they need at every step in the brand relationship. For male audiences, this also means catering to their desire for speed and efficiency. Apple scores high on all fronts. Its iPhone 3G packaging includes "Finger Tips," a quick primer for using the phone's powerful feature set, and apple.com includes a soup-to-nuts guided tour of the new phone.

3. A rich backstory
Strong brands benefit from a backstory—a succinct narrative that expresses the brand's heritage, unique attributes, and vision. A well-crafted backstory gives a brand meaning and helps elevate the overall perception of the brand and its products. Not surprisingly, brands with a strong innovation story are appealing to men. But like their female counterparts, men ultimately gravitate towards brands that tap into a lifestyle or way of thinking that aligns with their own personal interests and values.

Most brands include a backstory on their Web site, but many overlook the opportunity on packaging. The trick is to keep the narrative short—and not simply because of space constraints. Men tend to have a direct communication style, so straightforward, culled-down messaging naturally appeals to them. Moreover, the exercise of compressing your backstory down to a single, powerful idea can produce impactful results.

For example, to differentiate Shure from newly minted competitors, MiresBall culled the company's backstory down to a single sentence highlighting its 80 years as a leading pro audio brand. As a result, consumers can't miss the core message: Shure and its products are the real deal.

Every brand is unique and manifests itself differently, but one thing is clear: Men are an increasingly attractive demographic. These packaging fundamentals are a good start, but you'll need to make a long-term commitment to men—and their unique priorities—to realize significant results. No matter what strategies you try and in what medium, remember that men respond to brands that are authentic and that deliver on their promises. Ultimately, we all do.

Written by Scott Mires, Partner/Creative Director, MiresBall brand consulting & design firm,
and Rachel Thomas, Director of Strategic Services