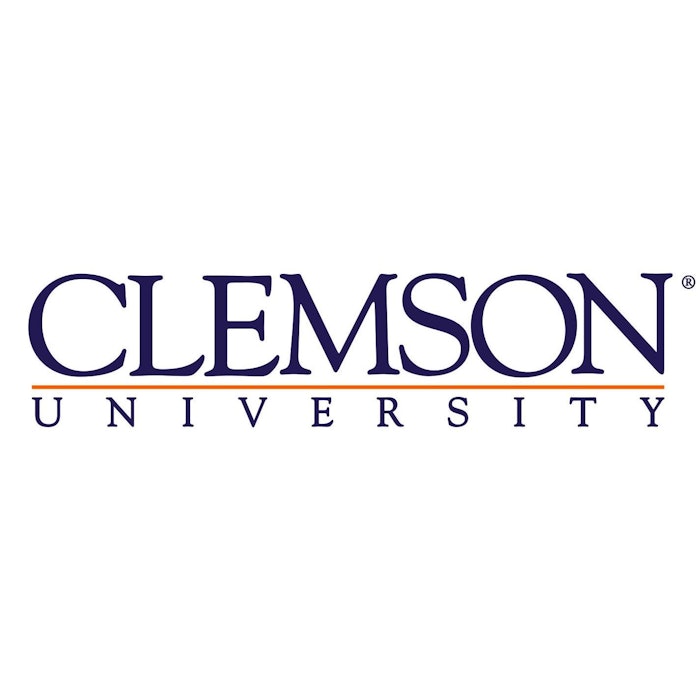 Clemson University broke ground recently (picture below) for a new 28,000-sq' building to house components of the packaging science and graphic communications departments. It will be the future home of the Sonoco Institute of Packaging Design and Graphics (see Packaging at Clemson poised to roar louder, published September 2007).

The building (see artist rendering of the building at bottom) will be named for a major Clemson donor: Harris A. Smith of Atlanta, former chairman, president and chief executive officer of Smith Container Corp. Smith sold his family-owned rigid packaging company, headquartered in Atlanta, to a global packaging company a few years ago. He decided to invest in higher education to support the packaging industry his family helped define

"Calendar year 2007 marks the Smith family's 100th year of involvement in the packaging industry. From selling barrels, kegs, and drums beginning in 1907 to today's groundbreaking and investments in academia; a century later we continue to have an impact on the packaging industry," says Smith, thanking Clemson leaders for honoring him.

Generosity recognized

"Mr. Smith's generosity provides a world-class base for the Sonoco Institute of Packaging Design and Graphics," comments Chip Tonkin, institute director. "The building will serve as the headquarters for a unique institute that strategically combines the practical strengths and industry ties of the Packaging Science and Graphic Communications programs with the new technology and approaches found in other departments across campus. We are very grateful to Mr. Smith and to Sonoco for allowing us the opportunity to serve the packaging and graphics industries and society."

Smith has made gifts and pledges totaling $3.5 million to Clemson. Sonoco Products Co. of Hartsville, SC, has contributed $2.5 million for the academic building that will house the Sonoco Institute of Packaging Design and Graphics and related programs. The three-level building will include studios, labs, and offices that will serve up to 500 students every year.

"Packaging is a $200-billion-plus business in the United States, and Clemson knows this business well," notes Clemson Provost Doris Helms. "We are one of a handful of institutions that focus on it, and we are perhaps the only one that approaches it from many different directions, ranging from advanced materials to marketing and digital printing. The Sonoco Institute in the Harris A. Smith Building will be at the forefront of envisioning, defining, and developing how the products that shape our lives will be perceived, protected, marketed, consumed, and recycled."
Three levels of technology and innovation

The institute will make contributions at three levels: as an academic stimulator, an industry resource for training and research, and a driving force to bring new technologies and innovations to the packaging and graphics markets. The focus of these activities will be in areas that are both of significant interest to the packaging and graphics industries and are in fields that the university has a lot to offer:

environmental sustainability
printed electronics
consumer experience
materials development
packaging development and workflow and digital printing exploration

"This focus sets Clemson apart from other schools, providing a revenue stream from intellectual property, funding for faculty research and assistantships and, most importantly, exposing students to experiences that will make them much more valuable in the workforce," Tonkin says.


Companies in this article