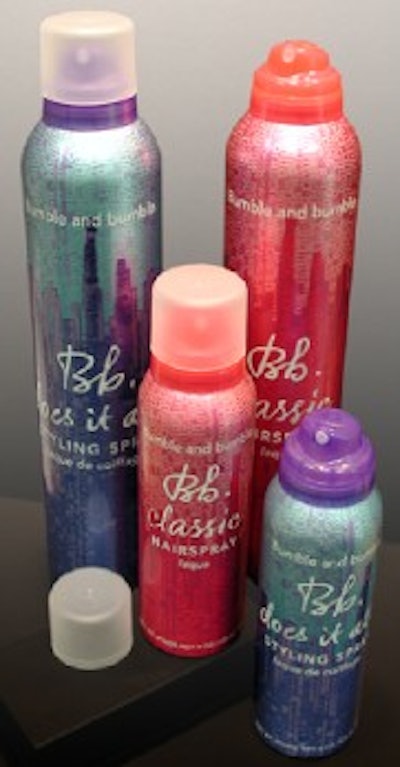 Making the innovation possible are a color-matched Model WS-29 actuator and a Model VX valve from SeaquistPerfect (Cary, IL). Bb declined to identify the polymer used for the dispensers.
The Bb does it all™ styling spray can is decorated in blue, contrasting with the Bb classic hair spray can decorated in red graphics designed by the Bb art department. Supplied by CCL Container (Don Mills, Ontario, Canada), the aluminum is dry offset-printed in six colors inline before the aluminum cylinder is formed into a can. A frosted cap from SeaquistPerfect tops the can.
"The graphics are really eye-catching and compliment the rest of the Bb line," says Cupo. Marketed in salons nationwide, the styling spray sells for $10 (4-oz) and $18 (10-oz), and the hair spray sells for $8 (4-oz) and $14 (10-oz).
Companies in this article