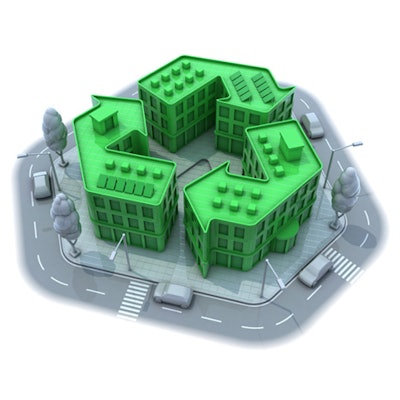 To the Michigan State alums in attendance at HealthPack 2010 in San Antonio, the phrase "go green" aimed to cheer on the university's athletic teams. Of course, it's the environmental "green" that's gaining traction in the pharmaceutical sector.
In BrandInnovator's March 9 blog, author Jairaj Mashru, identified as "a brand engagement manager with a passion for sustainability," offered the following three green ideas for pharmaceuticals:
• Use recycled paper for package inserts.
• Eliminate oversized packaging to reduce packaging material use and shipping costs.
• Employ solar panels or renewable energy sources for large corporate campuses.
Cambridge Consultants' Syreen eco-friendly syringe that erases the need for extra outer packing, saving packaging volume and reducing weight, represents a product employing a green strategy.
Pharmaceutical firms employing sound corporate sustainability strategies are listed in the Dow Jones Sustainability Indexes, which use comprehensive variables to measure and assess leaders in the global sustainability space.
Now is the time to assess how an environmental focus in your plant and in your packaged products can provide financial benefits for your business, and benefit your customers.