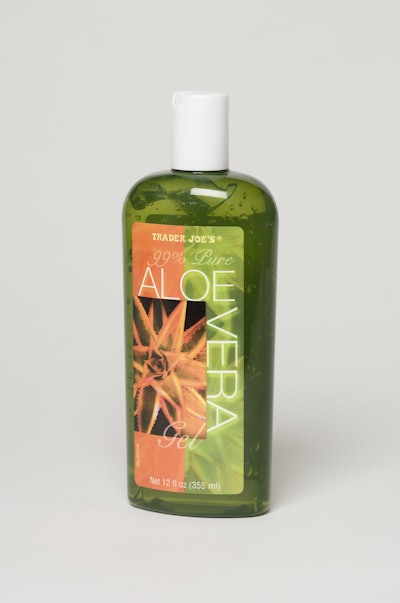 By operating like consumer packaged goods (CPG) companies within retail environments, smart retailers support their brands with extensive consumer research and insights. Let's face it: Retailers can pilot new products in select stores for quick, inexpensive, and effective market sampling. By the very nature of their business, they can react to favorable test results and cut new products into their plan-o-grams quickly. Given present economic realities, it seems retailers are moving with more speed to do just that.
What has resulted? Quality improvements in private-label products, also known as store brands, as well as new product offerings that meet true consumer demand. Sophisticated, well-researched, strategy-based packaging systems have replaced generic-looking packaging. Retailers that have taken this focused approach are reaping the benefits. Besides ensuring higher turns and more revenue, well-managed private-label brands help differentiate and solidify the overall retail brand in the minds of consumers.
To accomplish this, food retailers in particular are investing in highly specialized CPG marketing personnel and funding their private-label brands. The results are increased sales, profits, and overall retail brand awareness. What is that worth in this age of waning consumer loyalty? Doesn't it make sense for retailers to invest in building their own store brands, despite the tough economy?
Food retailers like Safeway, Publix, Trader Joe's, and Kroger, among others, have focused on innovative packaging systems to leverage the value of store brands beyond price considerations. Though attractive lower pricing is a hallmark of store brands, the leveraging of additional value drivers ensures that consumers will purchase them repeatedly. Better yet, they will seek out the stores that market their favorite brands as their retailers of choice.
The assets of high quality, excellent taste, better nutrition, and timely, "in-demand" selections add tremendously to consumer value perception for store brands. And meal solutions for time-strapped consumers are being well-received.
Private-label brands that have invested in package design systems are easily identifiable and can be cross-merchandised to encourage multiple sales—and offer consumers comprehensive meal solutions at the same time. That's a win-win.
Sophisticated packaging also can put healthier food options, organic and gourmet-oriented selections, as well as basic commodity items, front and center as stars, rather than as generic alternatives to national brands in retailer assortments. They raise customer expectations. They deliver satisfying experiences overall to cement the desirability of one retailer over its competitors with today's consumer.

Trader Joe's has carved a unique niche for its retail operation by making private-label offerings a staggering 80% or more of its total merchandise mix. Though the natural/gourmet retailer's 310 stores lack the marketing reach of the larger food chains, Trader Joe's still sets one of the industry's highest standards for food-marketing savvy. Celebrating its 50th anniversary this year, Trader Joe's has developed a distinctive footprint in a sea of retail sameness.
Long a practitioner of creating great customer experiences, Trader Joe's has a cadre of very loyal fans. More than 2,000 private-label products account for about 70% of Trader Joe's product volume, according to Hoover's. In stores that average 10,000 to 15,000 square feet in size, sales per square foot are reportedly twice that of supermarkets and three times that of specialty stores.
While the actual figures are hard to pin down because Trader Joe's is privately held, statements that do emerge provide great insight into the retailer's modus operandi. When asked about the depth and breadth of its private-label lines, Doug Rauch, Trader Joe's President, was quoted as saying that the retailer wanted to create its own product lines so that "We could put our destiny in our own hands."
Unlike many large food retailers that are trying to consolidate, launch or re-launch their private label brands, Trader Joe's seems to embrace its quirky, fun approach to private label—as long as the "Trader" is highly visible. For many of its commodity offerings, Trader Joe's simply uses its store-brand name to great effect. Loyal customers perceive value, quality, and fun as part of the overall Trader Joe's brand. They trust the brand implicitly.
It's no accident that Trader Joe's plays off its name for many of its brands. Its private-label Asian foods are dubbed Trader Ming's, its Italian products are designated as Trader Giotto's, and its Mexican/Latin selections are named Trader Jose's. Supplements and vitamins are packaged as Trader Darwin's.
One of Trader Joe's most successful products continues to be its private-label Charles Shaw wine, popularly known as "Two Buck Chuck." The moniker evolved after numerous stores in the chain used the wine as a draw at $1.99 per bottle.
Though many have criticized the retailer's packaging as "unimaginative," the company does offer clever store-brand names, and many other marketers believe that Trader Joe's no-frills approach and overall image are in sync. To some extent, savvy marketers and loyal customers expect Trader Joe's to go counter culture. The flavor of its fun-filled store environments and helpful, enthusiastic, and knowledgeable employees spill over into Trader Joe's product offerings and packaging.
Will Trader Joe's positioning continue to sustain the company's growth along with the growth of its private-label program? With a unique blend of buying, merchandising, marketing, and sales know-how that breaks down traditional retailing silos, you can bet on it.
How far can effectively branded and packaged private-label products go toward building a retail brand? Think about it.