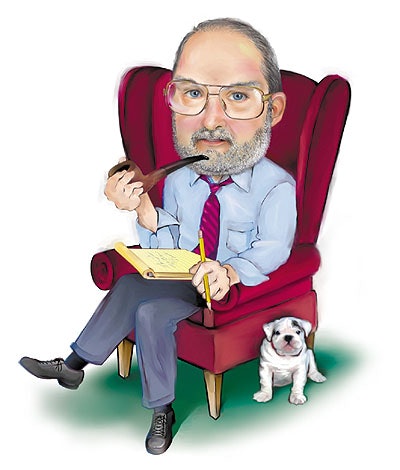 15 report by the U.S.-China Economic and Security Review Commission. It found that, in the first quarter of 2004, the annualized pace of job shifts topped 400ꯠ jobs, compared to 200ꯠ three years ago. Now that's outsourcing to all locations, not just China.
Even worse, says correspondent Aaron Bernstein, is that the study is likely to have omitted many jobs, particularly white-collar jobs bound for China and India. That's because, states Bernstein, the Commission's data is based only on corporation announcements. Many companies, he says, have stopped making the announcements due to the bad publicity.
The good news is that late in October, officials in Shanghai worked with United States officials to develop a workshop on intellectual property rights, according to Dr. Patrick Fong, executive director of American International Education Foundation. AIEF organized the event with a Shanghai government group and the Shanghai Intellectual Property Administration.
The workshop, Dr. Fong says, launches an ambitious seven-year initiative by AIEF to provide advanced training in intellectual property rights to Shanghai policy makers, administrators, educators, judges, customs officers, business owners, and enforcement agents.
"An important goal is to increase local awareness in Shanghai. Many Chinese don't realize that piracy and counterfeiting aren't just harming the global economy. They also negatively affect China's own economic growth by reducing international investments, curbing overall development, and limiting research and development activities," Dr. Fong says. "Elevating intellectual property rights in China is a win-win situation for everyone involved."
Sounded like an important step to me. That is until I learned that China isn't exactly hurting for foreign investment. A special issue of Fortune, with several stories under the banner, "Inside the New China," reported that direct foreign investment in China last year reached $54 billion. For perspective, Fortune described that single year's investment as greater than the total foreign investment Japan has attracted since the end of the U.S. occupation after World War II.
So the fact that China is paying attention to intellectual property rights is a welcome step. But to tell the Chinese that product and packaging counterfeiting is limiting foreign investment seems disingenuous at best, simply false at worst.
Looking at piracy, a study by the Business Software Alliance shows that China is among the worst offenders with pirated software at a 92% level, compared with the Asia-Pacific region's average of 53%. Still, BSA says the region's piracy caused software companies to lose more than $7.5 billion.
But there is good news. In an International Business commentary in BusinessWeek, Dexter Roberts tells the story of a Taiwanese businessman, Hayes Lou, who moved his bicycle and motorcyle helmet factory from Montana to China in 1989. Rapid growth led to another plant in China, and to establishing another facility to make plastic packaging materials for the products.
Roberts reports that Lou's packaging plant now runs well below its capacity because it's unable to find 170 of the 300 workers it needs. Lou says he's jacked wages up some 30% this year, but that turnover is getting worse. "Everyone in every kind of factory is short of workers," says Lou. Couple rising labor costs with increasing costs of materials and Lou says he needs to raise prices by 30% for his products to be sold profitably. Buyers thus far have only allowed a 10% increase, Lou says.
A number of issues have created this labor shortage, Roberts reports. China's inflation is driving up food prices, so farmers are enjoying higher incomes, and fewer are willing to leave the land for the cities. Perhaps higher wages and a shrinking labor pool will begin to level the playing field between China and the United States, so far as labor costs are concerned.
See an archive of Arnie Orloski's Pipeline columns at www.packworld.com/pipeline.
Arnie can be reached at orloski@packworld.com