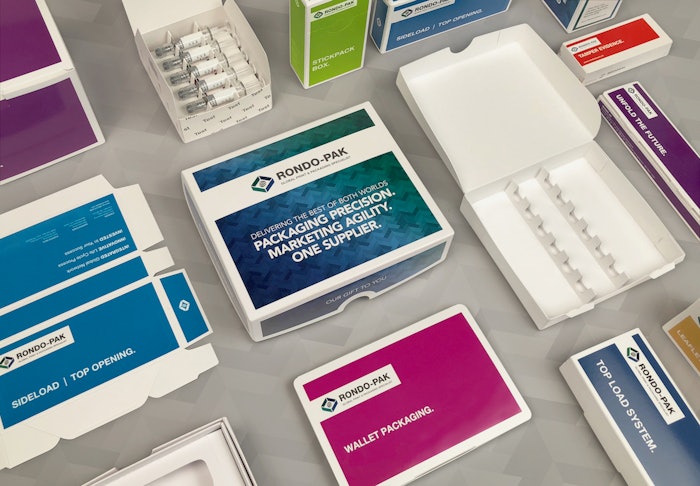 Rondo-Pak, a provider of folding cartons and regulated marketing materials to the pharmaceutical, medical device and consumer industries, expanded its digital printing capabilities by acquiring an HP Indigo 5900 digital press. The investment helps expand Rondo-Pak's ability to print on a range of synthetics and extra thick substrates while ensuring precision color matching various packaging and materials applications.
"This latest equipment investment is especially valuable to Rondo-Pak's folding carton customers as it increases our ability to scale production from branded samples through steady state volumes," says Bob Reilley, Rondo-Pak COO.
Greater digital capabilities allow Rondo-Pak to expand its carton assembly and branded sampling service by providing a wider selection of substrates, increased paperboard thickness (up to 24 pt), and additional security applications.
Meanwhile, Rondo-Pak continued its G7® Master Qualification for the 21st consecutive quarter. The distinction is awarded by Idealliance®, a nonprofit industry group dedicated to guiding print production best practices, specifications, and standards worldwide.