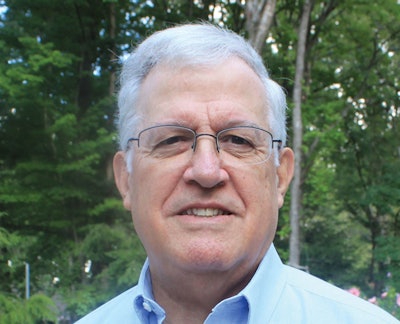 With no apparent letup in any of the other forces, sustainability's socioeconomic impact on packaging change is on the ascendency.
"We want to be a leader in developing the most sustainable packaging solutions for our food and beverage products." That's what Reuters reported Mark Schneider, CEO of Nestlé, said while giving a tour of the company's new Institute of Packaging Sciences recently. Schneider's observation is remarkable not only because it speaks to sustainability's rising influence on packaging but also because it does not directly mention product protection nor customer satisfaction as part of the company's current packaging development mission.
To be sure, Nestlé is not replacing the core product protection/identification/dispensing/sales mission of its packaging. Nestlé Chief Technology Officer Stefan Palzer makes that clear in asserting that "Packaging plays a crucial role in helping us deliver safe and nutritious products to our consumers."
Still, Schneider's reported comments offer a scient view of the current direction of Nestlé's packaging development: "In close collaboration with the company's global R&D network, academic partners, suppliers, and start-ups, the institute will evaluate the safety and functionality of various sustainable packaging materials. It's the direction in which many packaging development programs are now going.
"Research focus areas will include recyclable, biodegradable, or compostable polymers, functional paper, as well as new packaging concepts and technologies to increase the recyclability of plastic packaging, says Schneider. "The new solutions will be tested in various product categories, before they are rolled out across Nestlé's global portfolio.
"To achieve this, we are enhancing our research capabilities to develop new packaging materials and solutions. Through this, we hope to address the growing packaging waste problem, in particular plastics. We aim to minimize our impact on the natural environment while safely delivering to our consumers healthier and tastier products."
Another vision of packaging's future comes from researcher McKinsey & Company.
"The packaging industry is on track to keep growing at a rate of 3.1% annually from now until 2022," concludes McKinsey in a report entitled No ordinary disruption—Winning with new models in packaging 2030.
"A full 70% of this growth is coming from emerging markets, where a rising middle class is increasingly looking for the convenience that single-use plastic provides. While growth in North America is only going to increase by 1.2% annually, China and India are growing at rates of 5.2% and 5.8% annually during this time. Retail is growing quickly in these markets. In China, retail sales are already 80% higher than in the United States."
What's in store, asks McKinsey, for converters up to 2030? Based on primary research and analyses as well as interview with retailers, FMCG (fast-moving consumer goods) companies and packaging industry executives in major end-user markets and across the main substrates, the researcher concludes that "the future packaging mix will include more plastic and paper and less metal and glass," with several intertwined trends raising the bar for packaging performance, among them:
E-commerce everywhere and digitization/Internet of Things (IoT). Digital commerce certainly is a "this-changes-everything" development. Finding, shopping for, evaluating, accepting prompt (if not immediate) delivery, and free return of products and services with our omnipresent smart phones has changed how consumers buy.
Impact? We wonder how long it will take for the bag-in-box cold breakfast cereal package—and other meant-to-be-sold-off-grocery-store-shelf items—to be e-commerced into oblivion? Filled-by-weight paperboard cartons get pretty beat up in the un-unitized environment of online order fulfillment. The unforgiving ravages of "the last mile" of ecommerce transport have not yet been satisfactorily addressed.
Changing consumer preferences. Consumers want what they want, now, and they don't want to pay to have it delivered (or returned).
Impact? How long will it be before consumers and vendors realize that suppliers don't have Jiminy Cricket's wand to make products magically appear and disappear? Consumers have yet to appreciate that beverage size proliferation costs the piper and the piper (resin producer, blow molder, cap maker, filler-label-capper-casepacker manufacturer, etc.) must ultimately be paid. And guess who pays?
Some other market movement worth keeping an eye on:
The return of returnables. It doesn't seem that long ago (Was it really the 1960s?) that "NR" (non-returnable) soft drink bottles came into New York City to replace the returnables, which weren't making the 80 or so bottler to consumer round trips they were designed to.
Returnable soft drink bottles are still around in the U.S. but their share of market has diminished. Still, in a market where the concept of packaging "sustainability" is an increasingly popular, if vaguely defined, concept, interest in returnables is rising, not just for soft drinks, but for a variety of consumer products such as ice cream, salad dressings, and cleaning products.
Plant-based foods. At this time, a vision of packaging's future must include much more plant-based foods to satisfy the hunger of vegetarians, vegans, flexitarians and those of us who simply want to eat less meat. The packaging market for the meat analogues being introduced is largely a flexible packaging one with standup pouches and film-wrapper trays being most popular. For now, the packaging materials used are mostly conventional structures but, it's only a matter of time before we see the emergence of coated mono-material webs and bio-based flexible structures tailored to preserve and protect the emerging generation of meatless meats.
Ben Miyares, Packaging Sherpa, is a packaging market and technology analyst and is president of The Packaging Management Institute, Inc. He can be reached at bmiyares@packmgmt.org.