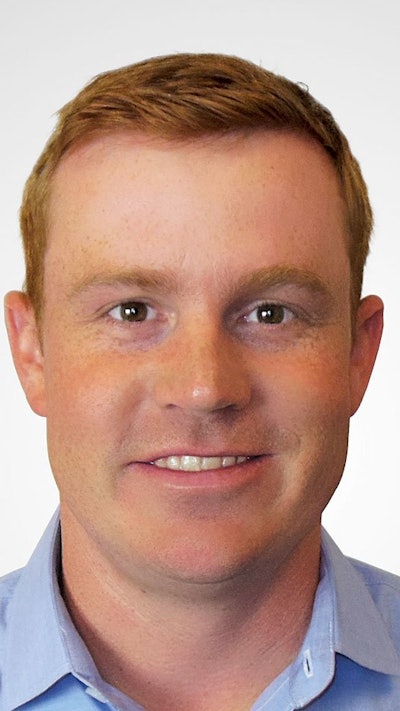 The new rule will apply to airport restaurants, cafes, and vending machines.
The ban is another data point in the simmering fervor over single-use PET bottles. Notably, it occurs against the backdrop of Coca-Cola and PepsiCo's quiet July breakup with the Plastics Industry Assn. (PLASTICS). And those two beverage giants' respective Dasani and Aquafina brands are rolling out water in aluminum cans and bottles in 2020.
It's up to the observer to decide whether the SFO ban and the decisions by Coke and Pepsi represent a meaningful signal or just random noise. Also worth pondering is whether the SFO ban is an isolated incident or only the first domino to fall. Single-use PET bottled water is among the biggest sellers by volume in airports. So what are airport retailers to do?
I asked this of Leslie Knox Quiocho, the brand manager for SFO's Napa Farms Market, an upscale marketplace, similar to a farmer's market in an airport, in the Taste on the Fly family of airport restaurants and cafes. Napa Farms Market has traditionally favored sustainability, switching to all compostable straws just last year. The firm also leans toward local flavors, like custom spring water from California's Chameleon Beverage. When Chameleon Beverage's single-use PET bottles became verboten after the SFO ban, Knox Quiocho wasn't caught off guard.
"We got wind of the plastic water bottle ban," she says. "We connected with PathWater, a pretty big brand out here."
PathWater is an aluminum bottle plus threaded closure purchased as a single unit from chill cases alongside traditional single-use PET bottles. The aluminum bottle is meant to be durable and reusable for an unspecified number of cycles, after which it is easily placed into the recycle stream like an aluminum can at the end of its useful life. Benefits of aluminum include faster chilling and ability to hold chill longer, and many California public water fountains come equipped with bottle refill stations.
"Now we have our own custom PathWater bottles because we sell so many," Knox Quiocho "We're the biggest PathWater purchaser in the airport. People take the bottles with them."
A late-comer to Napa Farms' bottled water stopgap arsenal takes the paper-bottle route to deliver single-use water to travelers. The retailer serves as the first commercial application of DropWater (see Pat Reynolds' early reporting on the system at pwgo.to/5268). Here, empty 15-oz paper bottles are shipped in nested "towers" to a custom-built vending machine that picks one bottle at a time, removes the threaded cap, fills the bottle with filtered (optionally flavored or caffeinated) tap water, re-applies the cap, tucks closed the bottom flap, and dispenses the bottle to the consumer. A compostable inner bag component consists of a flexible film bag attached to an injection-molded shoulder plus threaded cap. The entire system is compostable.
"What's great about DropWater is that we are never shipping water. We just fill up the water tank on our own. The water is then filtered, and it takes up a small footprint so we can offer those compostable bottles to order right inside of our location," Knox Quiocho says. "And it offers flavors and caffeine additives that you can add, or just have plain water and pay for it and get it dispensed for you right at the kiosk, then throw it in the compostable bin."
Only a month in, the DropWater vending machine has been a conversation piece among travelers, but adoption has been predictably slow. Consumers gravitate to what they're used to. But since the ban on single-use PET bottles went into effect, Napa Farms has seen an increase in sugary beverage sales. "Now, we haven't done our full non-alcoholic beverage line, but we did a quick snapshot of sodas and juices, and they're way up," Knox Quiocho says. "So maybe now we have to ask ourselves how can we be sustainable without pushing people to purchase sugary drinks?"