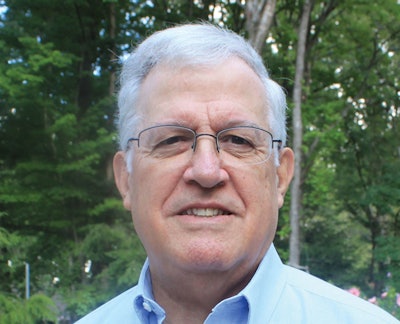 The core of our conversation went like this:
Caller: I'm looking for "environmentally friendly" packaging.
Me: How are you defining "environmentally friendly?"
Caller: Not plastic…Probably glass.
Me: Paper, metal, glass, and plastic containers can all be environmentally friendly. Most can be recycled. Plastic and glass bottles and jars as well as metal canisters can be returned refilled and reused, which can lower their environmental impact.
Recently, L'Oréal start-up Seed Phytonutrients introduced a shampoo in a molded fiber shell protecting a thin extrusion blow molded and recyclable pouch fabricated of 80% PCR high-density polyethylene in which the liquid shampoo is held (read more: pwgo.to/5095).
Caller: I'm having trouble finding container suppliers. Any suggestions?
Me: You might need some help finding appropriate suppliers and getting your production up and running. Two organizations come to mind: the Contract Packaging Association (CPA) and the National Association of Container Distributors (NACD). Both of these organizations offer various services to help manufacturers–large and small–evaluate suppliers and consider operational options. In the case of the CPA, its members are prepared to handle packaging ops for packagers who don't have the equipment, expertise, or interest in packaging their products in house.
Our conversation was colored by the caller's perception that plastics aren't environmentally friendly. These days that's a widely-held notion that can, and should, be challenged. Trouble is, the factual "environmentally friendly" packaging stories—in particular those about sustainable plastic packaging applications—don't get the attention that stories about beached whales with bellies full of plastic waste do.
I'm not naïve. I understand that stories about wrongdoing, scandals, corruption, and malfeasance have more pass-along value than reports of good, honest people who live by the Golden Rule—or at least stay out of trouble. Still, I want to change the public's current anti-plastic, and by extension, anti-packaging image of our industry. I encourage you, no matter where you are on the supplier-to-end-user continuum of packaging professionals, to tell packaging's manifold resource-conserving stories. No matter what your perspective–design, development, production, distribution, reclamation, reuse, or recycling–you have, or should have, a story to tell. Packaging's advocates need to do a better job of reporting factual, unhyped positive stories about packaging and the environment.
We need to cheer the environmental do-gooders among us and encourage the rest of us to do better by following their doing-well-by-doing-good examples. Coca-Cola and SC Johnson, for instance, deserve more credit and packaging peer imitation.
Coca-Cola—Last year Coke pledged to collect and recycle the equivalent of all bottles and cans it uses globally, by 2030.
• The company developed the PlantBottle™, a PET bottle that's 30% plant- based in 2009. Since then, by my estimation, Coke has deployed more than 70 billion of the bio-PET bottles around the world.
• Now, as part of its World Without Waste vision, Coke is exploring "enhanced recycling," a depolymerization technology to recycle mixed quality bottle- and fiber-grade PET into purified building blocks to produce clear, food-grade PET bottles. Coke loaned Ioniqa Technologies, a clean-tech spin-off of Eindhoven University of Technology in the Netherlands, an unspecified amount to accelerate the development and deployment of Ioniqa's enhanced recycling process.
• Additionally, Coke has signed a multiyear supply agreement with Loop Industries, Inc. for its bottlers to purchase 100% recycled Loop™ PET from Loop's joint venture with Indorama Ventures Ltd.
SC Johnson—To encourage reuse and recycling of plastic products, SC Johnson is replacing single-use plastic bottles with refillable ones, increasing recycled content in its plastic bottles and test marketing a program that pays customers bit coins to recycle plastics in some markets. Key elements of the SC Johnson initiative include:
• Pledging that 100% of its plastic packaging will be recyclable, reusable or compostable by 2025—an increase from the already impressive 90% level.
• Tripling the amount of PCR in its plastic packaging by 2025, from 10 million kilograms to more than 30 million kilograms and boosting from 20% to 40% the percentage of PCR plastic it uses in its bottles in North America and Europe.
• Making concentrated liquid refills for its Home Cleaning trigger bottle products in the U.S. Each trigger bottle is designed to deliver 10,000 sprays so it can be refilled and reused an average of 13 times, avoiding single-use alternatives every filling cycle. The company will continue to expand the variety of concentrated refill options.
• Working with Plastic Bank, SC Johnson is launching a program in some parts of Indonesia to encourage recycling by offering blockchain-enabled cryptocurrencies to consumers to collect and recycle plastic.
• Introducing 100% ocean plastic bottles for its Windex glass cleaner, a first in the household cleaner category.
To be sure, some of these initiatives can't easily be replicated, but others can. As you know, packaging material specification changes can have unintended consequences. A seemingly simple decision to eliminate the smallest bottle in your four-bottle line may cause production jams, require adjustments and spark reactions (not all of them positive) from your supply chain supervisor, production manager, line operators, customers, suppliers and consumers. Do share your story and consider your stakeholders' thoughts as you move forward. But sharing your story with all stakeholders and considering their reactions early in the process is the only way to go.
Ben Miyares, Packaging Sherpa, is a packaging market and technology analyst and is president of The Packaging Management Institute, Inc. He can be reached at [email protected].