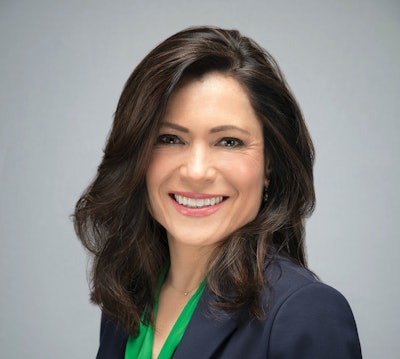 Packaging World:
What is packaging's role in meeting your mindful snacking goals?
Christine Montenegro McGrath:
At Mondelēz International our purpose is to empower people to snack right. Our 2025 goal of including portion guidance and mindful snacking information on packaging across all our brands globally gets to the root of consumer tension and confusion between snacking and eating right with tips, information, and visual cues to help people enjoy the treats they love, become more mindful when they eat, and help manage their calories. Our mindful snacking goals allow us to live our purpose of empowering people to snack right, cultivating healthier eating habits by promoting a mindful approach to snacking, and inspiring more enjoyable snacking experiences.
Packaging is a consumer communication touchpoint where we can go beyond standard nutrition labeling and encourage mindful snacking habits to help people get more enjoyment out of their snack. Mindful snacking means eating with intention and attention, focusing on the present moment and savoring how the food tastes so you really enjoy it.
What prompted you to lay out goals around mindful snacking in 2018 and beyond?
When we think about leading the future of snacking we focus on the areas where we can have the greatest impact in helping people snack right. Mindful snacking is not a new concept for us. We've been focused on it since 2014 when we first announced goals to increase portion control options, as well as improve the nutrition profile of our portfolio, many of which we reached ahead of time. Building upon that success, we evolved our goals to include placing mindful snacking information, along with portion guidance, on our packs globally.
Over the years, we've worked with mindful eating experts to better understand the concept of mindful snacking and how we can advance the practice among our consumers because the research indicates it's a helpful tool to cultivate long-term healthier eating habits. Our mindful snacking goals center around helping people rethink their snacking experience. We have a three-pronged approach: evolving our portfolio with more portion control and well-being options; inspiring mindful snacking eating habits through on-pack and other consumer communication channels; and mobilizing innovative partnerships to further support healthier communities.
What do you consider well-being brands?
Our well-being brand offerings include: belVita, Barni/Teddy, Wheat Thins, Triscuit, Good Thins, Ritz Crisp & Thins, and Enjoy Life.
Why are these brands important to the mindful snacking goals? What challenges do you face in rolling them out, and meeting these ambitious goals?
The consumer is at the center of everything we do. We know people are increasingly interested in having great tasting snacks that offer good nutrition and fewer, more authentic ingredients. At the same time, many people consider indulgence in moderation as part of well-being. We are well-positioned to deliver on both. That's why evolving our portfolio remains a key pillar of our mindful snacking goals while continuing to offer snacks that meet a variety of individual well-being needs. This will include portion control options of favorite treats, as well as offering snacks that have a well-being benefit such as no artificial ingredients, a good source of whole grains, gluten-free or allergen-friendly.
What does the ongoing improvement of nutrition in existing, big-name brands look like?
We're making progress to improve the nutritional profile of some of our biggest brands with reductions in sugar, sodium, and saturated fat. In most cases, the changes will be incremental as part of our ongoing renovation and innovation efforts. In 2018, we reduced sugar by 1 percent in key big global brands Milka and Oreo while reducing sodium by 0.9 percent and saturated fat by 1 percent across our global snack portfolio. By focusing our nutritional improvements on our biggest selling brands, we have a greater impact by reaching more people with brands they eat more frequently.
Why did you set the 15 percent revenue goal for portion control snacks, and what's the significance/meaning of reaching it two years ahead of schedule?
Meeting our 2020 goal of 15 percent of net revenue ahead of schedule means we're on the right track in meeting consumers expectations of providing the treats they love in a portion control option to help them become more mindful when they eat and help them better manage their calories. As such, we increased our goal to 20 percent of net revenue from portion control snacks by 2025 to accelerate our mission to create more enjoyable snacking experiences.
Companies in this article