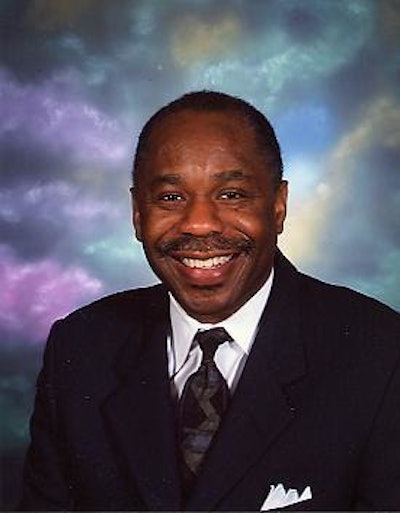 To recap: the label is the first of its kind for beer, it is printed on the case, and the company's expressed objective is that of transparency. Advancing from announcement to analysis, however, much can be gleaned regarding the use of packaging as a strategic tool and a brand-builder.
All packaged products—by the very name—consist of two components: the product and the packaging. Neither should be relied on to compensate for deficiencies in the other. Whether in the case of a good product in poor packaging or a poor product in good packaging, both combinations yield a poor packaged product. Good and poor are subjective terms, used herein to suggest the degree to which a component can be improved.
Bud Light is not trumpeting anything new and improved about the beer itself (brewed unchanged since its launch in 1982). Instead, the message emphasizes the simplicity of the ingredients, meant as a proxy for quality, wholesomeness, naturalness, and the like. Packaging is an ideal medium through which to communicate that message, given that one of the functions of packaging is communication.
Of the various requirements for effective communication, none are more important than interpretability and conspicuity. Bud Light achieves the former by borrowing the food & beverage ingredients/nutrition labeling format, long familiar to consumers. It achieves the latter by an emblazoned presentation on the case. A possible ancillary effect is increased impulse purchases.
Prior to the ingredient/nutrition label, it wasn't that the case wasn't attention-grabbing; to the contrary, it sported (as it still does) the brilliant blue motif that distinguishes the cans. It demonstrates the systems approach to packaging, recognizing the relatedness between primary and secondary packaging. The blue motif, by the way, dates back to 2016 and a redesign meant to convey Bud Light's Anheuser-Busch pedigree, differentiate the brand within the light beer category, and portray a premium, updated look. That said, maybe the motif should be described as a royal blue, an homage to Bud Light's stablemate, Budweiser, the self-crowned king of beers.
The need for packaging is derived from the need of the associated product. Therefore, packaging is a cost, forever subject to evaluations for cost-effectiveness. Bud Light scores high by that measure, having launched a marketing campaign on the relative cheap regarding packaging. The label constituted a graphics change of the type requiring modest redesign and new printing plates. Costs likely were further contained by a phase-in through efficient inventory management. By comparison, structural redesign (i.e. on a primary package) typically is more costly (i.e. molds) and can require equipment changes.
Ingredient/nutrition labeling, as it has come to be known, is regulated by the FDA. That agency, however, does not regulate beer. The Bureau of Alcohol, Tobacco, Firearms, and Explosives does. However, it does not require beer to have ingredient/nutrition labeling. Packaging is one of the most regulated disciplines, overseen by various federal, state, and even municipal authorities. Bud Light's voluntary use of ingredient/nutrition labeling is savvy. As a first-mover, the brand is positioned to influence whatever related regulation is contemplated, and to do so through input born of experience.
If it is to be assumed that first-mover status confers a competitive advantage, a reasonable concern is the sustainability of that advantage. Bud Light's ingredient/nutrition label is easily copied by the competition. As such, the bigger-bang-for-the-buck is achieved by publicizing the launch through an advertising campaign. The objective seemingly is to have consumers remember that Bud Light was the first-mover, denying late-comers matching attention.
On the other hand, corporate parent Anheuser-Busch has a history of using labeling to promote themes of quality and freshness for its brands. Industry observers no doubt remember Budweiser's "born on" dating campaign, eventually replaced by the "freshest before" dating campaign. As for what's specifically planned for Bud Light, already there's an advertising campaign informing that, unlike major competitors, the brand does not use corn syrup. However it does so, Bud Light will strive to maintain its leadership in the category and packaging and labeling will play pivotal roles.
Then again, it's not just about what's communicated but whether it reflects the interests of the consumer. The correlation is achieved through that blend of science and art known as research—qualitative and quantitative. Research should not be limited to projects, instead it should be continuous and gained through as many channels as possible. Not to be overlooked are 1-800 consumer lines, the sales force, and on-line platforms and communities.
Bud Light faces competition from within the category, sure, but also from craft beers, wines, and spirits. With every percentage point of market share and profit margin being precious, no packaging-related decision should be capricious. For such to be the rule requires both a corporate philosophy and a culture that acknowledges packaging's strategic prowess, and it must be communicated by top-management. It lends continuity across time, projects, and personnel changes. More to the last mentioned, Bud Light's current Vice-President of Marketing is not the same person that held that title just a few years ago during the aforementioned can facelift.
Given that this writer never sat in on Bud Light meetings, a certain amount of conjecture is unavoidable. But that's always the case, from an outside-looking-in perspective. The more relevant point is that any publicized use of packaging provides a case study. So let's raise our collective mugs in a thankful toast to Bud Light.