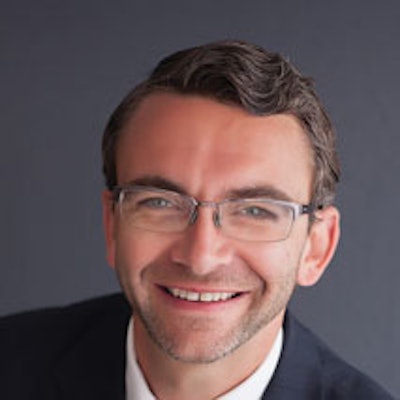 One such challenge facing packaging designers is the task of quantifying a package's ability to protect a product from a myriad of delivery mechanisms. This becomes especially challenging when existing packaging configurations are repurposed for new supply chains. To help ensure success, it is important for designers to contrast supply chain hazards to product vulnerabilities. As an example, orientation is not guaranteed in a single parcel delivery system (UPS, USPS, FedEx, SF Express, etc.) increasing the likelihood that a liquid product will leak during shipment if it was designed with only vertical orientation in mind. Anticipating these hazards early in the product-package design cycle will enable better packaging optimization across distribution channels. Plus, optimizing a packaged product doesn't have to be limited to the packaging. Optimizing the product could yield the greatest benefits.
Design tools, such as pre-shipment distribution testing, help confirm insights and offer a valuable understanding of packaged product performance. Whether fulfilled through an e-commerce retailer or shipped directly from a product manufacturer, gaining insight into supply chain hazards and ensuring the most appropriate design tool is leveraged are critical to success. The following provides context of the most common testing methods leveraged by packaging designers for e-commerce shipments.
E-commerce retailer fulfillment
The International Safe Transit Association's (ISTA's) knowledge of existing supply chains, coupled with insights gathered in collaboration with e-commerce retailer Amazon.com, have enabled the development of two e-commerce fulfillment specific test protocols. Some elements of these protocols may be specific to Amazon methods, but currently, these tests offer the most complete insight into e-commerce retailer practices such as handling, packaging configurations, storage, picking, as well as other touchpoints. At this time, if a product order is being fulfilled by an e-commerce retailer through their shipping system, the ISTA 6-Amazon.com protocols are likely the most comprehensive testing options.
• ISTA 6-Amazon.com SIOC: Items identified as able to ship to the consumer without receiving additional packaging provided by Amazon are known to Amazon and its vendors as Ships In Own Container (SIOC). The member-driven test protocol called ISTA 6-Amazon.com-SIOC follows the journey a SIOC package takes from receipt at an Amazon.com fulfillment center (FC), including handling and storage at the FC, through delivery to the end consumer either via Single Parcel Delivery Shipment or the Less than Truck Load (LTL) shipping enviroment.
• ISTA 6-Amazon.com Over Boxing: A test protocol created for packaged-products that are not SIOC-ready. This protocol addresses packaged-products that are either under the SIOC size requirement of 9 in x6 in x 0.375 in or need additional protection placed around them, i.e. "Over Boxing." This could include single or multiple retail packaged products being placed in the Amazon "Smile" box with air pillow dunnage where appropriate. A new distribution hazard or "micro-environment" emerges through the interaction of multiple retail packaged-products inside the overbox for shipment to the consumer. To address this hazard Amazon.com completed a comprehensive evaluation of order history to understand purchase patterns and typical overbox packouts. That information laid the foundation of a decision matrix for how many products, on average, are placed inside the overbox. A driving factor for the number of items within the overbox is the weight of an individual product. In short, the less a product weighs the greater likelyhood that it will travel in an overbox with additional products.
Fulfillment by product manufacturer
Product manufacturer's shipping directly to their customers' door step is another common scenario. Regardless of whether a product order is fulfilled and shipped by an e-commerce retailer or by a product manufacturer, a single parcel delivery system will likely be utilized. The general simulation test, ISTA 3A, is recommended to establish single parcel delivery pacakged product performance capabilites and reduce the risk of product damage.
E-commerce continues to spur innovation in the last mile with delivery methods such as curbside pick-up, ride share, autonomous vehicle delivery including drones, shipping directly from brick and mortar stores, and personal shoppers. Much like current e-commerce supply chains, these potential delivery options pose unique challenges for traditional brick and mortar packaging configurations and reinforce the importance for packaging designers to consider transport packaging earlier in the design process. Additionally, employing the most appropriate design tools will yield successful outcomes. Collaboration will be critical to success as we anticipate current and forthcoming challenges with rapidly changing supply chains. Shared experiences and insights from a global network of members combined with initiatives to thoroughly characterize supply chains globally and monitor emerging last mile delivery trends have ISTA well-positioned to further build out global test protocols for the e-commerce supply chain. With your help, these tools will enable packaging designers to prepare for this continually evloving and highly demanding global channel that consumer packaged goods (CPG) companies are rapidly embracing. More information on these tools and how to engage with the community can be found at www.ISTA.org.
Eric Hiser is Vice President, Technical, ISTA (International Safe Transit Association).
ISTA is a non-profit, member driven association for the packaging and logistics sectors. For over 70 years, ISTA has helped its members control costs, damage, and resources during the distribution of packaged-products. ISTA's members include product manufactures, carriers, suppliers, testing laboratories and educational and research institutions.