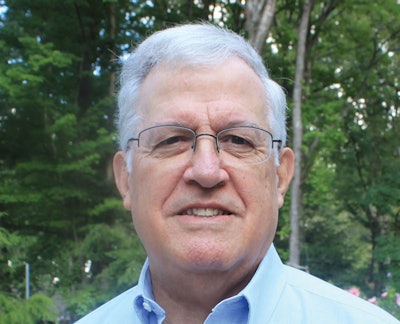 "A consumer backlash against disposable plastic plus new government mandates and bans in places such as zoos and department stores have the world's biggest bottled-water makers scrambling to find alternatives," reports the Journal. Read the article at pwgo.to/4011.
The article identifies the crisis as the rush by water bottlers to find plastic bottle alternatives. It treats a related, underlying societal issue and arguably the far more serious crisis—marine pollution caused, in part, by indiscriminate disposal of plastic wastes—pretty much as background noise.
The article raises a number of questions. Here are a couple that occur to me as I review the piece. To be sure, a couple of those listed below are rhetorical and reflect personal biases. They are not necessarily the opinions of the PMMl, its members, or staff. But I think they deserve further consideration.
• Is a shortage of recycled PET for bottling water a "crisis" or merely one of a number of economic, production, and marketing challenges bottlers have faced over the years?
• Isn't the real crisis here a more global, universal one: the rising tide of pollution in our seas? Bottlers and their suppliers are not the culprits intentionally or inadvertently discarding plastic waste. They alone shouldn't be held culpable for it, nor responsible for its remediation. Truth be told, the packaging community can be cited for its singular efforts to reduce "waste" by reclassifying some small measure of it into "resources." If we want to wisely address such issues, we would do well to be guided by the profound observation of Confucius, a 6th Century Chinese philosopher, who said: "The beginning of wisdom is to call things by their proper name."
• Would total or partial bans—or other regulatory restrictions on plastic water bottles—lessen or make the lack of PET bottle alternatives situation worse?
• Are there no viable alternatives to single-use plastic water bottles? No metal, glass, or paper options that would meet bottler needs and help stem the tide of pollution? We've seen a number of them—returnable/refillable glass bottles, edible water balls, carbonation-containing flexible pouches, and thermoformed polypropylene cups, to name a few. None has yet succeeded like the single-serve PET water bottle. But that doesn't mean they won't. Edible containers aside, most will be dumped, properly or not, after their contents are consumed.
• Economics and customer preference are underlying drivers of packaging change. So, is it naïve to suggest we incentivize the collection/recycling of "fit for purpose" packaging such as PET water bottles rather than banning/restricting their use?
• One suggestion for reducing waste would be to impose a bounty on it to encourage its retrieval and reutilization. Would that be an enormous administrative nightmare? You only have to look at the recently concluded climate Summit to find your answer to that question.
Only one thing about the issue, challenge, problem, emergency, crisis, whatever it is and whatever you call it, is certain: ignoring it will only make it worse.
Ben Miyares, Packaging Sherpa, is a packaging market and technology analyst and is president of The Packaging Management Institute, Inc. He can be reached at bmiyares@packmgmt.org.