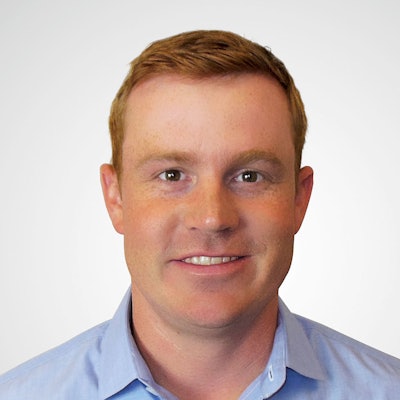 Great Britain is a standout in world terms when it comes to the online channel for food in particular and was years ahead of other comparable Western countries in adoption. It still is an outlier among these countries, and its head start is projected to propel it to the second largest online grocery market by 2020, behind only China, according to Statistica.
At the front lines of this early transformation in the UK was Justin King, who served as CEO of Sainsbury's, one of Britain's four big grocery stores, through 2014. The current vice chairman of Terra Firma, a private equity firm, he keeps his finger on retail's pulse and I recently got to pick his brain. While he recognizes a certain shift toward online, he cautions against thinking about it as a switch to be flipped from bricks and mortar to online delivery. He also cautions Packaging World readers against using the UK's comparatively small, homogenous market as a blueprint for the trend in the U.S. But there still are lessons to be learned.
"Whilst there undoubtedly are pure play online businesses, on the whole the winning formula for most retail businesses is to have some kind of multi-channel stance," he says. "The word omni-channel gets overused, but it's really difficult to identify hard lines between people that shop online and shop in-store. People do both."
For retailers and their suppliers, the legacy supply chain is the tallest hurdle to overcome, giving unencumbered upstarts a leg up. It's easier to build a pure play online story.
"That has more to do with the legacy systems and the legacy supply chains, which are not set up to serve the demands of a multi-channel customer, and the costs are an incredible overhead," King says. "Plus, it's a misunderstanding to think of the U.S. as a single market. Kroger and Safeway might be close to national, but most of the really impressive food players are regional in the context of the U.S. I think geography is the big difference between there and here," King says. "And scale means that even for a relatively small player without massive, entrenched systems, how are you going to absorb the cost to re-engineer your supply chain?"
To generalize, the online grocery model that grew out of the UK is a local-store pick model rather than a central-pick model, and it tends to include home delivery. In the UK, smaller-footprint grocery stores in denser population environments mean its practical for the local store to fill a shopping list order and deliver it to nearby consumers, many of whom don't have cars. Here in the U.S., our comparatively larger homes, greater distances between one another, larger supermarkets, and two cars per household creates a different dynamic—the British model isn't instructive for us. But there are clues about how we should do it in our differences, and King sees potential for us in in-store pickup even though it's not the British model. It works in France, for instance, which in some ways is more similar to us than it is to the UK.
"If you're talking about food, which includes fresh food, you've basically got to have someone home when it's delivered," King says. "But if you order online, and when you get to the delivery page they quickly tell you where the local store is where you could collect it, that could be offered to you as a free option. Whereas if you want it to be delivered at home, there'd be a fee, and if you wanted it free, you probably have to wait a day or more."
King is a great fan of this model, and it serves a second purpose. Across online businesses more generally, everyone is trying to deal with their last mile and return problems. In-store pick-up is a natural way to bypass both. The return question is big.
"People who try to deal with returns in a negative way should learn from those who are trying to deal with it in a positive way," King says. "Those that are trying to do it the negative way will fail in the long run. Some online retailers brag about low return rates, but they achieve those by making it frustratingly hard for a customer to return anything."
The U.S. shouldn't necessarily follow the UK model, but it can learn from it. You can also get a glimpse at what your more immediate peers are saying on page 72 of this issue, which overviews PMMI Business Intelligence's new report, 2018 E-Commerce: Think Inside the Box.