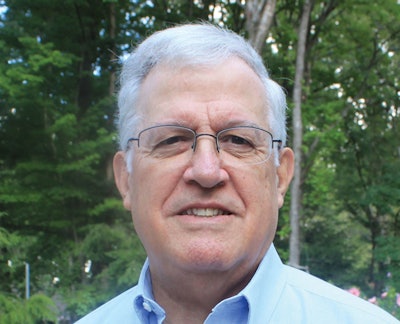 The UK Plastics Pact, as its emergence in the UK is known, has worldwide aspirations. Already, a second Plastics Pact is being organized by the Foundation in Chile. "Other countries are set to follow. The current plastics crisis is a global problem that affects us all," say the organizers. Based on recent research, the next Plastic Pact initiative should probably focus on Asia.
The Plastics Pacts are extensions of the Ellen MacArthur Foundation's New Plastics Economy initiative, sharing the vision of an economy in which "plastics never end up as waste." If the group achieves its ultimate goal, packaging operations around the world—not just those directly involving plastics—will be affected. Among the initiative's early corporate collaborators are major multinational brand owners such as Coca-Cola, Colgate-Palmolive, Danone, Mars, Nestlé, PepsiCo, and Unilever. All these brand owners sell their products in the United States, of course. But whether the Plastic Pact initiative makes it to the U.S. is a moot point because unlike other world markets, the U.S. has little stomach for "military-industrial complexes" or any strong central government agency overseeing, much less advocating for, environmental issues.
The New Plastics Economy initiatives are aiming at the following targets by 2025:
• Elimination of "problematic or unnecessary single-use packaging" through redesign, innovation, or alternative (reuse) delivery models;
• 100% of plastic packaging being reusable, recyclable, or compostable;
• 70% of plastic packaging effectively recycled or composted;
• 30% average recycled content across all plastic packaging.
Regulatory action, even persuasive encouragement from U.S. Federal agencies, is not likely to rise to the level of the UK Plastics Pact initiative. U.S. brand owners, by and large, have strong commitments to sustainable packaging operations, containers, and packaging material choices, and they will continue to make independent, individual progress to reduce or eliminate the contributions packaging makes to what some anti-polymer activists are calling the "scourge of plastics pollution," the environmental sin of which packagers are being accused.
The Ellen MacArthur Foundation, meanwhile, is calling for the formation of a "Plastics Pact network that will share knowledge and best practices, further accelerating the transition towards a New Plastics Economy where plastics never become waste." The Foundation laid out its future vision in its 2016 manifesto entitled "The New Plastics Economy—Rethinking the Future of Plastics." Download the entire PDF here.
"This bold new pact will bring together businesses, policymakers, and the public to create a circular economy for plastics that tackles the causes of plastics waste and pollution, not just the symptoms," said Dame Ellen MacArthur, chair of trustees of her namesake Foundation. That's a very European approach to the issue of rising tides of plastics waste.
We won't know for months, maybe years, whether the cooperative efforts of environmental NGOs, government policymakers, and the public in England and Chile can manage to stem the tides of plastics waste. If they do—and hopefully there will be an honest auditing of the process—we can analyze what works and what doesn't. Modifying waste generation and collection habits of Americans will present different challenges than those of English or Chilean consumers. We already know that Chinese plastics waste handling requirements have had a direct bearing on European and American plastic recycling. A German study, reported in the February 2018 issue of Scientific American (read it here pwgo.to/3616) indicates that 93% of the plastic waste dumped into the sea comes from 10 rivers—eight in Asia (the Yangtze, Yellow, Hai, Pearl, Amur, Mekong, Indus and Ganges Delta) and two in Africa (the Niger, Nile).
Scaling up the initiatives that succeed in reducing waste in England and Chile isn't likely to be a quick and easy process. But, even if the tides of waste rise faster than our ability to lower them, the Plastic Pacts of the New Plastics Economy should be monitored and encouraged for providing a framework for what may help transform tomorrow's production wastes into productive resources, even in America.
Ben Miyares, Packaging Sherpa, is a packaging market and technology analyst and is president of The Packaging Management Institute, Inc. He can be reached at bmiyares@packmgmt.org.