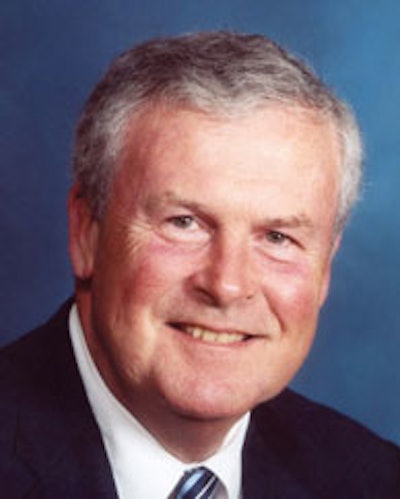 I've seen countless trends come and go over the years, as consumers became more of a force in driving the industry, no longer merely accepting what CPGs dictated to them.
Some of the movements I've witnessed in the past 28 years grew into standards, like the explosion of flexible packaging on retail shelves or sustainability as a real market driver. Regardless of the changes, our industry continually adapted and pushed the envelope of innovation and technology. Sustainability in the supply chain grew from recyclable packages to reducing the carbon footprint of machinery and the natural resources necessary to operate packaging facilities. And it drove flexible packaging thanks to its recyclability, affordability, and low weight.
More recently, automation and robotics have become almost commonplace, while new technologies like IoT continue to expand in use as a way to combat counterfeiting and bolster food safety with faster and more efficient recalls. As machine-to-machine communications, user-friendly interfaces, remote monitoring capabilities, and security technology grow in development and use, sophisticated packaging solutions are no longer the exception, but the rule. Beyond food and beverage, the pharmaceutical market also is making inroads with automation. The newest robots can now work alongside human operators, presenting an opportunity to earn improved safety records and more efficient production.
In my opinion, though, no modern packaging development is bigger than the global impact of e-commerce. CPGs now have to consider the direct-to-consumer element of e-commerce and how to package products that never see a store shelf. Food, dry goods, and nutraceuticals can be combined in one box, adding an entirely different layer for brand owners to consider. Their package must hold up on its own, as well as in proximity to completely unrelated items.
With my time at PMMI now in my rearview mirror, and as I become a full-time consumer, I don't expect the industry to slow down anytime soon. I will continue to expect convenience and ease-of-use from my packages and will expect that brand owners continue to enhance their offerings. But as a consumer who knows how the sausage is made, I know firsthand that the strides made in material and container technologies over the past three decades leave them more equipped than ever to meet the needs of our fast-paced lifestyles.
I know the pages of Packaging World and the online entities of the PMMI Media Group will continue to monitor and report on the changes as they happen, with an eye to the future. I am also confidant that under the leadership of my successor Jim Pittas, PMMI's PACK EXPO portfolio of shows and other wide-ranging business tools and resources will help ensure that the industry has access to the solutions it needs to succeed.
Companies in this article