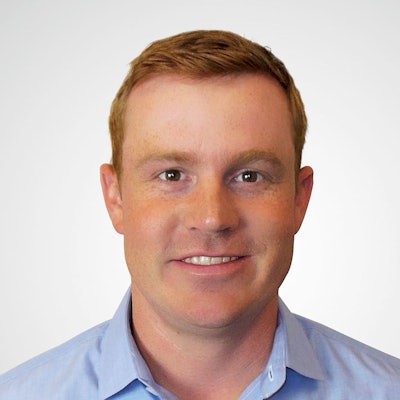 For many, engagement itself has been too vague or hard to quantify. But by using PMMI's OpX Leadership Network's Framework for Workforce Engagement, he says there is a pathway to profitability.
"The question is how to begin the journey," he says. "One widely held belief is that to effect change, companies must launch a major new initiative in a new plant with a new workforce. Then, over time, you can leverage those experiences across all those plants. True, but too often companies become overwhelmed by legacy processes, labor contracts, and increasing customer requirements that impede implementation in the other plants."
But leveraging success, one bite at a time, can pay off handsomely, says Schaum. In fact, it can accelerate the adoption process that leads to desired results. The company turned a negative—a facility-leveling fire—into an opportunity by building a state-of-the-art plant in Plymouth, IN, featuring high-performance work teams, a dramatic shift from the company's legacy model.
"Using the OpX Workforce Engagement model and the FSO Institute to coach implementation, we had an incredibly fast and successful startup," he says. "We then recognized that it was time to refocus on improving operations at the legacy facility in Bluffton, Indiana."
The company knew it couldn't just mandate such changes, but it had to engage the entire workforce to embrace actions and processes that are good for them and the company as well.
To achieve sustainable success, Dan Sileo, Chief Coach of Manufacturing for the FSO Institute, advised Pretzels, Inc. that "building this pathway to profitability in Bluffton requires a one-bite-at-a-time approach to establish a foundation of success for both the company and the individual."
"The initial focus was to engage the traditional workforce into owning improvements with sustained results," Sileo says. "We chose on-floor leadership [the supervisor team] to engage in a Kaizen process to reduce pretzel waste, dramatically improving EBITDA. We saw the value of using the Kaizen built on the OpX Workforce Engagement Framework."
Bluffton now operates 24/7 with a limited crew. To dedicate the time to invest in leadership skills and reduce waste there, Pretzels Inc. asked supervisors to come in on their day off, every other Tuesday. They formed four teams, each focused on one line. They kicked off the process. Then they let the teams hold two meetings alone to begin to learn how to work together, set initial direction, and release any related negative emotions. The company then engaged the FSO Institute to coach the teams on Kaizen using OpX's Workforce Engagement Framework.
"Throughout the Kaizen process, the teams participated in surveys on leadership and workforce engagement, which led to individual and team coaching sessions," Schaum says. "Of the 47 attributes in the Workforce Engagement Framework, the teams focused on nine: Meaningful Work, To Lead, To Take Action, Leadership, Empathy, Process, Role, Standard Procedures, and Standard Work. The attributes were tied to lean processes training, such as standard work, poka yoke [error prevention], and the know why [understanding the reasons underlying something]. The process also built stronger ties of trust between supervisors and plant leadership, specifically because the supervisors saw leadership removing perceived and real barriers to accelerate the results."
The Kaizen teams are in the process of finishing the implementation of solutions, which will not only change work processes, but also significantly change the way they train their staff moving forward to produce sustainable results. They are executing action plans that will eliminate 25 percent of total pretzel loss and significantly eliminate losses with reapplication to the other six lines. The estimated yield savings is on track to be more than $2 million in 2018. According to Schaum, everyone at Pretzels, from senior management to the associates on the floor, is taking pride in how meaningful this first step is.