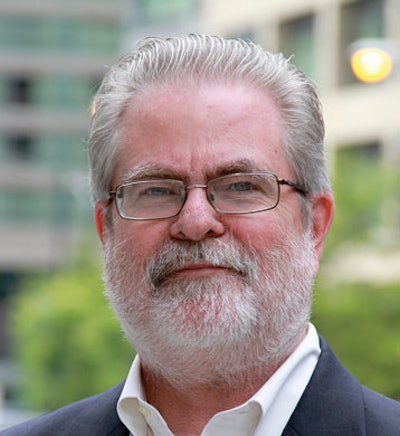 Perhaps most visible has been MicVac of Sweden, though Creative New Food, whose process engineering partner is International Packaging Systems (part of Germany's Schubert Group), has also had some successes. The drivers behind this technology include better product quality, color, taste, texture, and nutrient value for refrigerated packaged foods. Why are these things gained through microwave pasteurization? Because the food is minimally exposed to elevated temperatures and dwell times compared to what it experiences in more conventional processes such as retorting.
Now we're hearing about a more ambitious approach to extending the shelf life of packaged foods that also involves the use of microwave energy: MATS, or Microwave-Assisted Thermal Sterilization. But in this case no refrigeration is required. The idea is for the packaged food that emerges to be shelf stable for up to three years.
According to Denver-based 915 Labs, MATS was developed by food engineering scientist Juming Tang, Ph.D, at Washington State University in conjunction with a consortium of private food packaging and equipment companies and the U.S. Department of Defense. 915 Labs also tells us that
• the technology was patented in 2006
• it's the first microwave sterilization technique approved by the U.S. Food and Drug Administration
• it's a transformative technology that will help meet the growing consumer demand for high-quality, natural, and additive-free packaged food
• pilot-scale MATS systems from 915 Labs are currently operating in commercial test kitchens at AmeriQual of Evansville, IN, and Wornick of Cincinnati, OH
• the first full-scale system is on order for installation at a North American food company's processing facility
So how does MATS work? At 915 Labs it involves a single-mode 915MHz microwave system, which allows for precise and predictable heating patterns and deeper microwave penetration depth of the food product. This allows more consistent and even heating, preserves maximum food quality, and makes it possible to detect a cold spot should there be one so that process parameters can be adjusted to address it. The 915 Labs approach also applies microwave energy while the food packages are in a pressurized hot water bath. This is said to eliminate heating issues and maximize food quality.
So where does nanotechnology come in? That's where it really gets interesting. Consider a July 28 press release from the U.S. Army's NSRDEC. The acronym stands for Natick Soldier Research, Development, and Engineering Center. But anyone who's spent any time at all in the food packaging/processing game knows them simply as "Natick" and knows that their reason for being is to find ways of extending shelf life of packaged foods on behalf of soldiers in combat. According to the press release, scientists at Natick are investigating high-barrier, non-foil materials that have the potential to be lighter, less costly, and more environmentally friendly than foil-based packaging structures. These new materials are based on nanotechnology. But Natick's research doesn't stop at materials development. According to Natick team leader Dr. Jo Ann Ratto, the implementation of a non-foil structure into food packaging will make it possible to consider microwave-based methods such as MATS or its close cousin PATS: Pressure Assisted Thermal Sterilization.
What it comes down to is some of our best experts in materials science dovetailing their efforts with those of equally talented scientists in food processing and packaging machinery. I find such a confluence of R&D efforts as encouraging as it is fascinating.