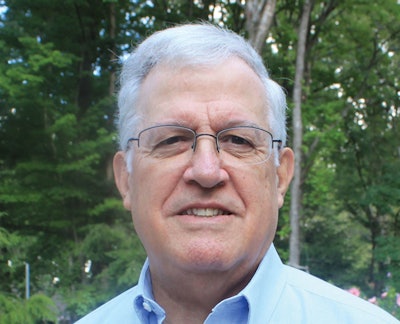 It's always a matter of "You could fill a hundred football stadiums with the bottles we've kept out of the landfill annually thanks to our resource-conserving ways." Or maybe it's this: "If you lined up the bottles we've kept out of the landfill this year thanks to our lightweighting efforts, those bottles would circle our fair planet 70 times over." And if it's neither of the above, then perhaps it goes this way: "Because our bottles require so much less resin, you could fuel a line of cars stretching from San Diego to Newfoundland with the petroleum saved."
Fantastic as these feats may be, trotting them out fails to provide the information we really seek: What percentage of the resources you previously used are you now not using because of your sustainable packaging initiative?
Why don't manufacturers answer that question more clearly? Do you suppose it's because no one has asked? I can't believe that. Perhaps it's because manufacturers want to lend gravitas to their achievements. They may think that counting the grams of packaging material eliminated—or the production line energy savings achieved via assembly lightweighting, streamlined engineering, or calibrated controls—might be too esoteric for public appreciation. Maybe it's because they choose not to share the economics of those initiatives.
For whatever reason, touting resource-conservation efforts has for some time been more like an exercise in fantasy fiction than a sober exercise in quantification. Witness:
• Fifteen years ago, on a web page devoted to its environmental/sustainability initiatives, the Coca-Cola Co. posted with some pride: "Use of the Ultra Glass [contour bottle] design has eliminated 52,000 metric tons of glass—resulting in a CO2 reduction of 26,000 tons or the equivalent of planting 8,000 acres of trees."
Today Coke, which consumes about 60% of the world's PET bottle resin production, is touting the development of a 100% plant-derived PET "PlantBottle 2.0" at the Milan Expo 2015 World's Fair. The commercial debut of PB2.0 bottles is slated to begin around 2020. PlantBottle 1.0, meanwhile, is already 30% plant-derived PET—a sustainable initiative in which the company has invested unspecified millions. The only seeming fantasy here is that Coke's commitment to bio-PET bottles has continued for years, even as its sales have declined.
• Last year spice maker McCormick & Co. instituted "a weight reduction program for plastic bottles that has cut plastic use by more than 300 tons." How significant the cut was to their plastic bottle supply chain, McCormick didn't say, preferring to offer the fantasy analogy of saving "enough plastic bottles to stretch the length of 14,000 football fields."
• Garnier, the beauty products house, blends reality with a string of fantasies in noting that between 2005 and 2012, one plant "reduced water usage by 9.2 million gallons annually—enough water to fill 15 Olympic-size swimming pools—energy usage by 17.8%—enough energy to power a household for the next 42 years—and CO2 emissions by 676,000 pounds—the amount of emissions produced by 300 automobiles traveling from New York City to Los Angeles."
There is, of course, one good thing about hearing or reading these hyperboles. They make it all the more refreshing when a firm like Levi Strauss gives us an accounting of its water-conserving efforts without resorting to hyperbole: The company's Water
How manufacturers got to the point where they measure environmental/sustainable packaging initiatives with fantasy images of belts of plastic bottles strung end-to-end around the Earth or to the moon and back is not fully understood. Operational secrecy, no doubt, has something to do with it, because it's easier to obfuscate by relying on fantasy than by describing something, as Levi Strauss did, in liters. But regardless of how this fantasy kick got started, let's resist it going forward. It clouds any clear, quantifiable understanding of the real economic advances to be gained.
About the author: Ben Miyares, Packaging Sherpa, is a packaging market and technology analyst and is president of The Packaging Management Institute, Inc. He can be reached at bmiyares@packmgmt.org.