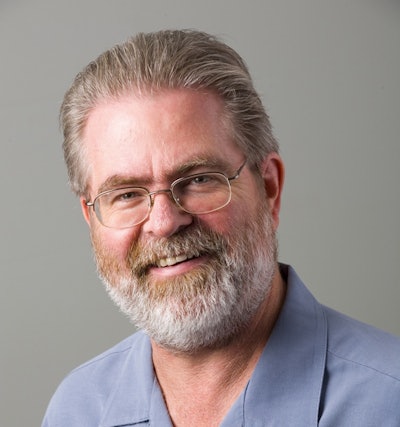 That's what one respondent had to say about the impact of digital printing in packaging when we asked this question in a recent survey: "Pick one of the following technologies and tell us what you think about its usefulness in packaging." The comment was one of more than a hundred we received in a joint market research project executed by Packaging World and the Graphic Communication Institute (GrCI) at Cal Poly. Called "Innovation in Marketing Through Packaging Technology," this is the first, most comprehensive data-centric primary research to focus on the converging worlds of consumer marketing, packaging, and digital graphic technology.
In next month's issue, you'll be able to read an extensive report on what our research told us. Or you can get a sneak preview at Graph Expo on September 29 in Chicago's McCormick Place. That's when Carl Joachim, Jack Knott, and I will present some of our findings. Joachim, an Associate at Cal Poly GrCI, is a well-respected printing industry veteran who has been following digital printing as closely as anyone. Knott has 30 years of operational experience in the packaging/private equity markets, and he currently works with select investors seeking opportunities to accelerate the adoption of digital printing in packaging.
Keep in mind that it wasn't just digital printing we asked about in our survey. Augmented Reality, Near Field Communication, Printed Electronics, QR Codes, and 3D Printing also were factored into the research questions. But there's something about digital printing and its potential for seriously disrupting the packaging supply chain that continues to fascinate me.
Consider these numbers from Primir, which is part of the influential print market trade organization known as NPES. While the global print market is expected to have a compound annual growth rate of 1.8% from 2007 to 2017, package printing's global CAGR is expected to be 4.2%. Much of that growth in package printing, says Cal Poly's Joachim, will be in digital printing, which some observers see growing at anywhere from 15% to 20%.
"Digital printing in packaging isn't around the corner, it's now," says Joachim. "It's a technology for today, and the demand for short-run/quick-turnaround printing combined with the ongoing proliferation of SKUs are among the key drivers that will continue to push it. Converters who stay on the sidelines and don't invest in it are an awful lot like commercial printers 20 years ago, when there was a stable business model built on an infrastructure of offset presses. Life was good for manufacturers of offset presses and for the commercial printers. But then it all changed."
Joachim figures that a lot of the disruption we're seeing today has to do with data. Consumer packaged goods companies now get so much information about consumers that it allows them to create multiple market subsets and go after them with packaging designed specifically for each subset rather than for one mass audience. In such a market, a converter who has to spend up to 90 minutes to change jobs on a flexo press is at a serious disadvantage if a competing converter has a digital press that permits a job change in minutes.
The opportunities offered by digital printing are also being recognized by offshore investors, and this, says Joachim, could give digital printing another big boost here in the U.S. Some of these investors are global suppliers of the petroleum-based products from which PP and PE are made. If they see investment in package converting companies as a way to stimulate the growth of flexible packaging, we might be looking at the ol' razor and the razor blades situation. That is, by providing the capital that brings more digital printing presses into the marketplace, they stimulate growth in flexible packaging that is made from their petroleum-based products.
One more note regarding the Packaging World/Cal Poly research. Cal Poly's Joachim is also scheduled to talk about it at the Innovation Stage when Pack Expo International rolls into Chicago November 2-5.