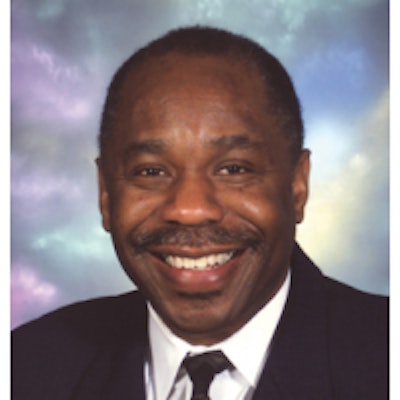 Since "polyethylene terephthalate" is such a mouthful, "PET" has become the term universally used for this versatile and useful material. "Polyester" would have worked as well, except that name is more associated with the fiber and fabric world. Were Shakespeare a modern-day packaging professional, he might ask, "What's in a name? PET or polyester by any other name is still made from ethylene glycol and terephthalic acid." And were the bard to pen an article extolling PET, he might announce, "I come to praise PET, not to bury it (in a chemical lesson)." So how about a little shout out for PET?
Gimme a P for Popularity
PET can take the form of bottle, jar, tray, etc., and it is these rigid packaging varieties that are the focus of this article. (PET also has uses in flexible packaging, particularly when metalized and incorporated as a barrier layer in laminated structures).
PET virtually has cornered certain segments of the beverage industry, most notably bottled water and carbonated soft drinks, but that's hardly the totality of it. Its dominance extends across a vast and expanding variety of applications, including food, pharmaceuticals, health & beauty, personal care, and household chemicals.
The list of characteristics that account for PET's popularity is short but formidable. In its amorphous state, PET's clarity rivals that of glass, but unlike glass, PET is shatterproof and lighter in weight. The same can be said of polycarbonate, but that's a more expensive resin; furthermore, unlike polycarbonate, PET contains no BPA (Bisphenol-A), exempting PET from the specter of regulatory action regarding that chemical. And on the subject of regulations, PET is FDA-approved (a fact implied by its use in the food, beverage, and pharmaceutical industries). Although PET can't match all of the barrier properties of glass (none of the polymers used for packaging can), it affords sufficient protection for the aforementioned variety of products.
When PET is further heat-processed, it goes from an amorphous state to a crystallized state wherein it becomes opaque and more rigid. CPET (crystallized polyethylene terephthalate) finds uses in microwavable and duel-ovenable packaging.
Gimme an E for Eco-friendly
PET is a derivative of petroleum, and for many critics, that's sufficient reason to condemn it (PET-peeves?). But such a perspective is too simplistic and contradicts industry statistics. For starters, all plastics combined account for less than 5% of global oil production, with PET accounting for less than 1%. And that very modest usage is counterbalanced by sustainability-pluses, a major one being that products packaged in PET (because of its lighter weight) result in lower fuel consumption during transportation, whether by road, rail, water, or air.
As if to go the extra mile—so to speak—suppliers and end-users continue to collaborate on making PET packaging ever lighter in weight. It's analogous to the dance known as the limbo; for there are practical limits as to how far the bar can be lowered. Those limits already might have been breached, judging from reported difficulties in package line operations (i.e. containers tipping on conveyor lines) and certain consumer complaints (i.e. bottles being so flimsy that the contents spill over when the bottles are grasped).
PET scores off the charts when it comes to recyclability. Not only can it be recycled for non-packaging uses but also for packaging uses. In fact, packaging made from 100% from post-consumer regrind (PCR) can be used for direct-food contact. PET is completely recyclable, a fact that should not be held in small regard just because recycling rates could be higher. The latter issue is more a matter of investment in infrastructure and more a matter of consumers' willingness to expend the effort to recycle. Both matters should be kept in mind as suppliers and end-users seek development of PET packages that have a higher "bio-content." How likely is it that such hybrid packages will contaminate PET recycling streams? If those hybrid packages are assigned a recycling code other than the number 1 designated for PET, how receptive would consumers be to having to perform additional sorting?
Yes, PET packages that end up in landfill will remain there for centuries without degrading; however, consumers chose to discard those packages rather than recycle them (the same can be said of packages that end up in waterways). For the most part, consumers claim to believe in the merits of sustainability but too few are willing to match deeds with words. In the meantime, PET (and its plastics brethen) takes disproportionate blame (but consumers continue to show strong preferences for products so packaged). One more mention concerning PET in landfills: it might remain there close to forever, but because it is inert, it won't leach harmful elements into the soil and underground water.
Gimme a T for Technologies
PET is a versatile resin that can be processed by a variety of processes, principle among them being thermoforming, extrusion blow-molding, injection blow-molding, and injection stretch blow-molding. Consequently, there's a process suitable for the conditions under which package and contents come together, whether room-temperature, cold-fill, hot-fill, aseptic, etc. Additionally, suppliers of PET resin continuously are working on formulae that provide improved performance for the package suppliers.
Earlier mention was made about PET's barrier properties not being equal to those of glass. The gap is being narrowed with technological advancements in the coating of PET bottles with silicon-dioxide. The increase in gas barrier, for example, broadens applications for such products as beer, wine, and spirits—products with organoleptic and shelf-life demands that uncoated PET can't satisfy.
What does it spell?
No letter-based cheer would be complete without the above question. In answer (taking liberties with orthography), it spells one particular plastic that deserves recognition as a first-string player in packaging. There are opponents, to be sure; but in furtherance of tradition, it's appropriate to end the cheers with, Fight, Fight, Fight!
Sterling Anthony is a consultant, specializing in the strategic use of marketing, logistics, and packaging. His contact information is: 100 Renaissance Center- P.O. Box 43176; Detroit, MI 48243; 313-531-1875 office; 313-531-1972 fax; sterlinganthony1@sbcglobal.net; www.pkgconsultant.com