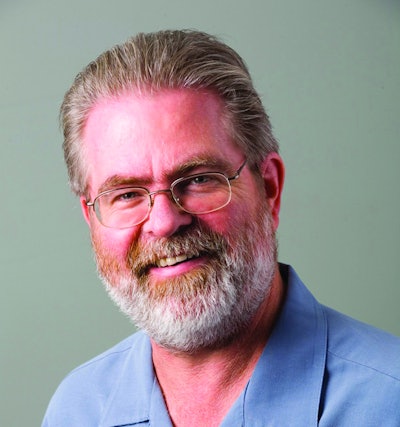 Consider Danone's approach to its still very new Yolado frozen yogurt concept. At this point, Yolado is only sold in Spain. It's also important to note that this frozen yogurt is anything but frozen when the consumer encounters it at the retail setting. It's sold refrigerated, which only makes sense since Danone has built its reputation as a proud maker and marketer of fresh foods. So when it came time to launch a healthful alternative to ice cream, Danone naturally did so in the chilled as opposed to frozen category. Consumers buy Yolado from the refrigerated section of the supermarket and are given 30 days to freeze it. Once the product is frozen, they have another 90 days to eat it.
Getting back to Danone's ability to smoothly adjust manufacturing and packaging operations. In May of 2012 it launched Yolado in both 500-mL multi-serve and 125-mL single-serve sizes. It opted for injection-molded PP cups from an outside supplier rather than a thermoform/fill/seal system because with injection molding comes finer control of material flow, and thus a premium-looking cup. Both sizes were filled on a rotary filling machine that could be easily changed to fill either size. Here again, the preformed cups made sense. Had Danone opted for a form/fill/seal system—which is appealing from a cost savings perspective because it eliminates the need to buy containers made by someone else—changing from one size to another would have been considerably more complicated. There was at least one other sizeable advantage to preformed cups and a machine that easily handles either of two sizes: If one size proved untenable in the marketplace, that size could be discontinued and the consumer-preferred size could carry merrily on.
Sure enough the 500-mL size didn't exactly fly off the shelves. So Danone discontinued it. In fact, all Yolado production was discontinued from last September to this past May. Not that Danone had given up on Yolado in the 125-mL size. Management just wanted to tweak it a bit. So when Yolado was re-launched in May of this year, the 125-mL container had a whole new look. In-mold labeling remained in place, but a cleaner, simpler, more appealing look dominated by white had taken the place of the slightly busy look that characterized the initial launch.
Danone also has determined that its frozen yogurt is a seasonal product whose popularity peaks from May to September. So the new filling line in Valencia, Spain, will crank out 125-mL cups of Yolado for those months only.
I'm impressed by how nimbly Danone broke into the frozen yogurt category. It certainly wasn't your father's product launch. But something tells me we're going to see a lot more of this kind of thing, especially in a red-hot food category like yogurt where speed to market and willingness to adapt are essential.
By the way, new products will be particularly abundant in yogurt, experts tell us, because consumption per capita in the U.S. is about half what it is in Europe. That spells opportunity. In fact, some have suggested that "Yogurt Wars" have broken out in the U.S. market. No wonder well established European brands like Muller and Ehrmann have set their sights on the U.S. market. In this environment, flexibility and a willingness to course correct will help grease the skids where new-product launches are concerned.
As for Yolado, I'd say a lot can be learned from how Danone launched it. I hope to take a closer look at this intriguing product and package in next month's issue.