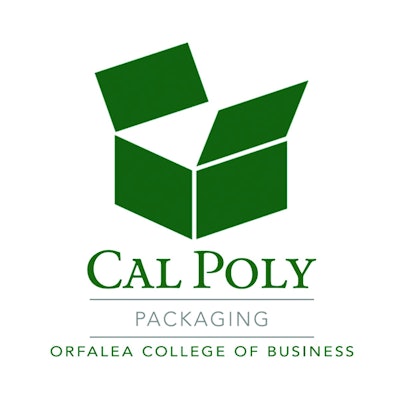 The QR code invented in 1994 is the trademark of an optically machine-readable matrix barcode that has become common in consumer marketing/advertising. Scanning a QR code typically leads the consumer to a mobile site where they potentially interact with the brand in various ways such as food pairing suggestions. AR is a live view of a physical, real-world environment whose elements are "augmented" by computer-generated sensory input such as sound, video, and/or graphics. As related to packaging specific applications, AR engages consumers at point of sale and enables content delivery without sacrificing substantial and precious real estate on the package. NFC is a subset of conventional RFID technology that builds upon it by allowing two-way communication between endpoints, where earlier systems such as contact-less smart cards were one-way only.
QR codes, AR, and NFC all involve smartphones, and as these phones proliferate, we're seeing an increasingly demanding consumer who now is provided "cheat sheets" to help with decision making at the point of purchase. The consumer using wireless media can now interface with time- and location-sensitive personalized information that promotes goods, services, and ideas. Studies have indicated that 79% of smartphone owners use their phones to help with shopping—from comparing prices to finding additional product info to locating a retailer. 70% of smartphone owners use their devices while in a store.
Technologies like QR code and AR must correspond with the rest of a brand's values and be adopted with the same care and attention to detail as any other marketing initiative. Recent research, however, has found that though more than 30% of smartphone users have downloaded a 2D/QR code scanning application, 91% of mobile scans return incorrect data, 75% provide consumers with no data at all, and 40% of requests processed through a scan can't be confidently connected to a product.
Unlike the QR code, the AR technology is effectively invisible and can be triggered using an already existing logo or object on the package. Though AR does not need to download a special reader, it does require consumers to judiciously hold up the phone in front of their face to find the digital overlaps for physical objects. Currently AR technology, with its substantial production cost and a "soft" ROI, mostly seems to be geared towards providing a "fun" experience rather than providing brand or product information.
Reports suggest that 38% of consumers will not purchase a product if they don't trust the information they're given through the interactive experience. So brands and marketers need to think carefully before jumping on the bandwagon and offering an experience that might only alienate those consumers.
Dr. Jay Singh (jasingh@calpoly.edu) is Professor and Packaging Program Director, Cal Poly State University, San Luis Obispo, CA.