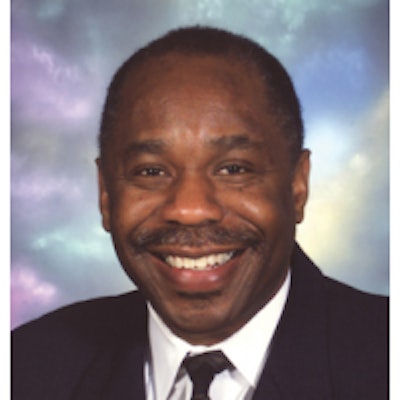 Twinkies, Twinkies, little star, how I wonder what you are.  That revision of the famous lullaby might refer to ingredients (no attack intended) but not to status. Because when it comes to status, Twinkies are without question an iconic brand.  Because of that status, Twinkies will reemerge, phoenix-like, from the ashes of the liquidation of Hostess Brands Incorporated. In that Twinkies are consumer packaged goods, those spongy, cream-filled snacks are a reminder of the indispensible role packaging can play in the evolution of brands, even in the wake of the demise of brand-owners.  A corporation's most valuable assets are its brands and packaging is a potent brand-builder.
The new owners (yet to be determined at the time of this writing) will need to understand Twinkies' aura and how it's conveyed through the packaging, a unique marketing tool, in that it functions at the point-of-purchase.  Can the new owners risk packaging changes in the relaunch or must the packaging remain unchanged for continuity's sake?  Given the publicity that Hostess' travails have garnered and with Twinkies having been the most frequently mentioned of that corporation's brands, loyal consumers will want reassurance that they are buying the product that resides fondly in their memories.  Packaging is a cue that can provide such reassurance.
Maybe the new owners will believe that Hostess has been too conservative with the Twinkies brand and will want to explore product-line extensions.  It wouldn't be the first time that an iconic brand (specifically in the snack category) has traveled that route; for example, Oreo cookies now come in different sizes and with different fillings.  Whatever extensions might be in the future for Twinkies, the brand-owner will be faced with the challenge of effectively using packaging to differentiate across the varieties while simultaneously uniting those varieties under the same brand umbrella. 
And speaking of such an umbrella, how arching need it be?  That is to say, do consumers, in the main, regard the product as Twinkies or as Hostess Twinkies?  Worded differently, would consumers accept Grandma's Twinkies or any other corporate name other than Hostess?  Similarly, would consumers accept Twinkies sans a corporate name?  The answer carries hefty implications, perhaps requiring that the new owner acquires rights to the names Hostess and Twinkies.  But what if Hostess Ding-Dongs, Hostess Ho-Hos, Hostess Sno Balls, and others are just as linked in the consumers' minds, in terms of brand-owner and product names?  It might well mean that an acquisition would have to involve the entire stable of Hostess products.  Imagine a scenario wherein one company acquires rights to the names Hostess and Twinkies and another company acquires rights to one or more of the other aforementioned brands.  The latter company might find itself in a situation tantamount to marketing, say, Jimmy Dean products without the use of the name, Jimmy Dean.  It all speaks to the importance of the communication function of packaging, which, over generations, has been instrumental in establishing the Hostess logo (name, font, color, along with a heart) to whatever prominence it enjoys.     
There will be proven packaging suppliers awaiting the relaunch of Twinkies, but considerations about packaging supplies can't be divorced from considerations about the machinery on which they are to run.  In turn, considerations about packaging machinery can't be divorced from product processing.  With liquidation being one big fire-sale, would-be buyers have options ranging from à la carte purchases to the purchase of entire facilities and all their contents.  How proprietary Hostess' packaging operations are will affect the practicality of purchasing them; and, if the purchaser already is in the snack cake business, a related consideration is whether Twinkies can be brought inhouse by modifying current packaging operations. 
Moving the discussion to the distribution channel, packaging's performance in that realm affects the costs and efficiencies of handling, transporting, and storing product.  Hostess had a unionized workforce and contractual restrictions against certain mixed loads; for example, snack cakes couldn't be transported with Wonder bread.  In the new order of things, that restriction might go by the wayside, good from a packaging perspective.  Hostess products are comparatively low-density, low-weight, such that a transportation vehicle will cube out while not reaching its weight-carrying limits.  Whether it's a 53-foot trailer or a delivery truck, the objective should be the efficient utilization of space.  That's an objective affected by how products are initially unitized, as well as how they are broken down into smaller units later in the distribution channel.  
Despite being an iconic brand, Twinkies' redeeming qualities often have been brought into question.  Few if any of the millions of loyal consumers would deny that Twinkies are a "junk food," a pejorative leveled against various other products—within and without the snack cakes category.  But what such products share in common are compensating characteristics, chief among them the comfort of affordable indulgence.  Packaging often takes the rap for making that which is arguably not so good for us accessible and attractive.  Guilty as charged; however, packaging performs those functions within a self-service retail environment wherein consumers are free to pass on any product.  Moreover, consumers can make informed decisions, enabled by a bevy of regulations that dictate packaging-related claims and disclosures.
Twinkies will return, in packaging designed to make that return a successful one.  Meanwhile, some will await the return in gnawing anticipation, even as others have raided store shelves, whether for personal consumption or for entrepreneurial purposes (Twinkies are on Ebay at steep prices).  Historians doubt that Marie Antoinette uttered the flippant, clueless remark long ascribed to her; however, if she did, and were she alive today and told that consumers have no Wonder bread, she might reply, "Let them eat Twinkies."
Sterling Anthony is a consultant, specializing in the strategic use of marketing, logistics, and packaging.  His contact information is: 100 Renaissance Center- Box 43176; Detroit, MI 48243; 313-531-1875 office; 313-531-1972 fax; sterlinganthony1@sbcglobal.net; www.pkgconsultant.com