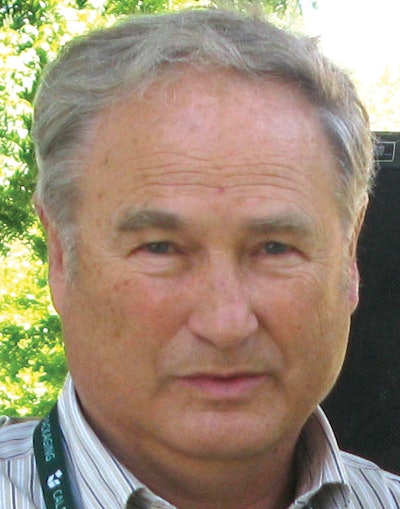 Mere months from retiring from Michigan State University's School of Packaging, I've been reflecting on the insights I've gleaned in my packaging career. I appreciate the opportunity to share some of those insights with you here.

One thing about packaging that hasn't changed is that there is always a problem to be solved or a new technology needed to take advantage of an emerging opportunity.

At its core, the fundamentals of packaging—containment, protection, utility, and communication—are the same. It's the methods and processes to achieve those fundamentals that have changed dramatically from the time I started my career to today. The packaging world has made tremendous advances in technology development, including material science, material converting, package forming processes, package design, track and trace, product safety and shelf life, supply chain management, and now of course sustainability. Rapid prototyping and 3D graphics are great tools and are becoming more commonplace. In my opinion, there is still progress to be made in the areas of universal and holistic design. I believe we are at the cusp of a packaging information revolution that will change the way consumers use packaging.

I began my packaging career on January 1, 1979, when I was hired as a temporary faculty member by Chet Mackson, Director of the School of Packaging at MSU. My time at the School will officially end on December 31, 2012. I guess it's been a "temporary job" that has spanned 34 years.

When I took the job, several of my relatives asked me, "What will you be doing—teaching students how to make boxes, and wrap gifts?" Many of my students have shared that they are asked something quite similar by their friends and family when they declare packaging as a major. I'm pleased to say that yes, I have taught students how to make boxes, and a whole lot more. One of the great secrets about packaging is the breadth and depth of opportunities available to young men and women looking for a career in a dynamic, ever-changing, advancing field. Within packaging you can find opportunities in technical sales and marketing, package design, research and development, procurement and supply chain, quality enhancement and maintenance, operations, and sustainability. You may work for a material, component or package provider, a product manufacturing company, or a service provider. It may be hard for people who are not "Insiders" in the "Packaging World" (pardon my pun) to understand this, but the fact is, people in packaging LOVE packaging. We go grocery shopping not so much to buy products but to look at, feel, and touch packaging. A career in packaging provides opportunities to be creative, identify solutions, and become the "go to" person. Innovation and entrepreneurialism are critical to the continuing advancement of packaging. Our place in the world is dependent upon our creativity and the commercialization of "our" ideas.

My background in food science has blended perfectly with packaging. While in college I completed five or six marketing and business management classes that have served me well. I am systems oriented and application driven, and knowing about the product and package has allowed me to work across the aisle in both disciplines to solve problems and respond to opportunities. I recommend that no matter which discrete area of discipline you choose within the packaging arena, learn as much as you can about the system, as this will allow you to make decisions that maximize packaging efficiency and effectiveness.

Packaging is a global activity. I have had my passport stamped in 40 countries and have worked and made friends with a wide diversity of people from around the world. I have enjoyed learning about the history of people, and as my waistline reveals, I've sampled foods everywhere I go. I recently attended an international packaging conference at Cal Poly in San Luis Obispo, and was able to reconnect with friends I had not seen for quite a while; I also realized that the quantity and quality of packaging research being done worldwide is at an all-time high.

The enthusiasm for packaging from people in developing countries is second to none. Another insight: When traveling beyond your "home," learn as much as you can about the people and cultures you visit. It will make your work easier and your spare time a lot more fun.

The packaging profession is all about passion! Packaging people are some of the most passionate people I know. There are days when it is hard to get up and go to work, but when you have something that you really like to do, Mondays don't seem so bad.

And what is the importance of what you do in packaging? I have always believed that packaging strongly contributes to the quality of life worldwide, and that is true whether you reside in East Lansing, Bangkok, Munich, Melbourne, or Sau Paulo. The well-being of people is dependent on how well we package our products and whether or not we keep advancing the "State of the Art." Many of the skills needed by packaging professionals today are the same as when I started, yet others are vastly diiferent. Packaging has been a great career for me, and I trust it will be for those who follow.