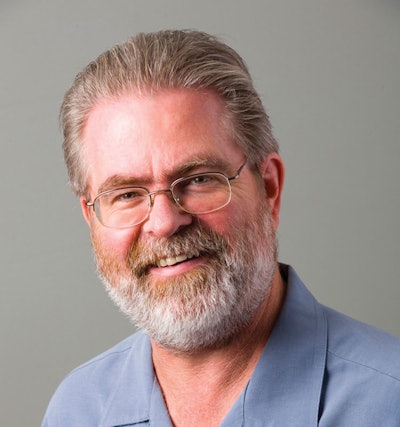 I've said more than once in this space how inspired I am by supplier/customer partnerships. If I ever sound like a broken record on this topic, let me know and I'll let it go. In the meantime, I'm here to tell you that I agree completely with a recent statement by yogurt maker Danone North America that closer working relationships with supplier partners is part of "an ongoing evolution of the traditional purchasing function."

Is this particular bit of evolutionary development on par with the early hominids' gutsy gamble on bipedalism? Okay, not so much. But today's manufacturing space is as competitive as it's ever been, and no one would deny that only the fittest organizations are going to survive, let alone prosper. So if a global player like Danone sees supplier/customer partnerships as an important step forward in the evolution of the purchasing function, I'd pay a whole lot of attention.

Danone's comment on how purchasing is evolving came in the wake of its September 14 announcement that it had named Spartech Corp.—a leading producer of plastic sheet, color concentrates, compounds, and packaging products—its Supplier of the Year-Raw Materials and Packaging Award for 2011.
"Rather than examining only cost or the transactional value of our relationships, we look at total value creation," says Danone's Michael Neuwirth in the announcement of the award. "We know that innovative solutions will come not only from within Dannon or Danone but also externally via our business partners."

Among the innovative solutions that this particular partnership came up with is something called EnviroAir, a foamed form/fill/seal rollstock used for yogurt packaging. Developed by Spartech to support Danone Canada's goals to reduce both costs and its carbon footprint, EnviroAir technology produces a reduced-density foamed thermoplastic rollstock by creating microscopic air bubbles in the core of the sheet. It's said to be 20% less dense than conventional alternatives, and it can be used in a variety of packaging and industrial applications. It was engineered specifically to meet manufacturing processes required by Danone while minimizing process changes. The result was a material that uses less plastic resin, weighs less, and requires less energy to form than the previous materials used. Says Spartech national accounts manager Jonathan Cage, "The EnviroAir technology used in the Danone yogurt product was born from our shared commitment, and we look forward to further developments in the future."

These two are not the only ones doubling down on partnering—or should I say tripling down, since in this case there are three key players on the team: Whole Foods Market, Fold-Pak, and Smart Planet Technologies. Turn to page 18 for senior editor Anne Marie Mohan's look at how these three are combining their shared commitment to a greener planet with a dash of materials science and paperboard coating expertise to commercialize an "in-the-meantime" solution as they continue working on their real goal: a coating that can be certified compostable. That, says Whole Foods' Jim McConnell, "would be a real game changer."

This theme of partnering and the benefits it brings even surfaced in a conversation I had recently with Steve Mulder, president of packaging machinery builder Aagard, at the PMMI fall meeting in Spokane. Mulder told me that by working closely together with one of his food manufacturing customers, a whole new breed of small-footprint combination machines for end-of-line operations—cartoning, case packing, palletizing—has been developed. It might never have happened in a more traditional machine buyer/machine builder relationship, says Mulder. Also fascinating is that once Aagard's people started seeing the fruits of partnering with a targeted machine buyer, they started opening their doors to certain controls and technology suppliers to a greater extent than ever before. The result? A newer, smarter outlook on controls.

An ongoing evolution indeed. Maybe Darwin had it wrong after all. Maybe it's not so much the fittest, but the smartest who survive.