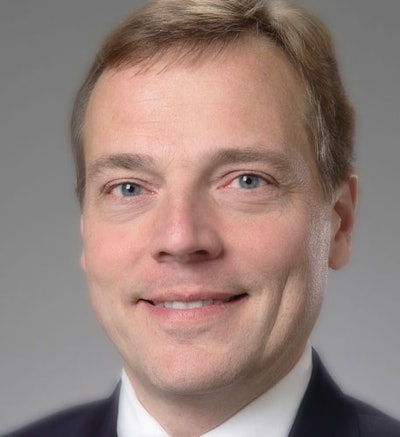 The food industry is valued at just over $1 trillion, and half of that is foodservice. Packaging for retail food and beverage is covered very thoroughly by packaging schools and programs. But foodservice packaging is not. Through the years, I've had the pleasure of working on fast food, foodservice, and institutional packaging, and now I work for a global leader in that field. Let me tell you, it's a whole different world than retail food and beverage.
First of all, there is no First Moment of Truth like there is in retail, where the package sells the product at the store shelf. Yet when it comes to TV ads, billboards, in-store menu boards, and POP displays, it's often the package that's featured. The package plays a crucial role (real and perceived) throughout the consumer usage experience, and it has a powerful impact on brand value and repeat purchases.

Several years ago, I moved from General Foods to Burger King and was surprised to see what they referred to as packaging. I've heard similar stories from friends who moved from Mars to Starbucks, Nabisco to Havi Global Solutions, and others. Packaging schools teach us about cartons, pouches, bottles, cans, and cases. They also cover related processes, like automation and controls. But they don't do much with cups, straws, bags, fry scoops, napkins, plates, bowls, or trays. Though the converting and manufacturing processes are familiar to anyone who works in retail food and beverage packaging, there are some differences. Here are a few examples of the processes used in foodservice package converting:
1) Printing, cutting, folding, gluing (cups, cases, cartons, "happy meals," napkins, take out containers, etc.)
2) Laminating, coatings (protective coatings on paper, board, grease resistant protection, etc.)
3) Forming, skiving, hemming (paper cups, gabletop cartons)
4) Forming/gluing, die cutting (fry scoops)
5) Extruding (straws, films)
6) Thermoforming (cup lids, salad containers, take out containers)
7) Injection molding (plastic cups, utensils, tubs)
8) Print, form, glue, gussets (paper bags)
Equally critical aspects of packaging are the things that occupy the back of the restaurant, where operations, quality, cleanliness, and efficiency are paramount and space is limited.
Holistic design approaches are crucial and becoming increasingly strategic in terms of highlighting brand relevance and consumer use. Foodservice package developers are challenged to design for occasionally extreme conditions, including:
• Operation efficiencies, including speed of service measured in seconds and minutes
• Limited kitchen storage space
• Employee turnover that often exceeds 400% annually
• Graphics that must not only represent the brand but also communicate which of several products is contained inside
• Unarticulated consumer needs and perceptions must be understood – for example, recent proprietary research suggests that clear plastic cold cups are preferred to paper, opaque plastic, and expanded polystyrene
• Harsh product conditions involving moisture, oils, and hot and cold temperatures; the packages must prevent the contents from permeating to the consumer's hands or even clothes (a growing burger chain seems to think French fry grease leaking through their plain brown paper bag is cool—I avoid them!)
• Most packages must be designed for relatively short product life cycles, carefully balancing cost and performance—the world of "disposables"
• Packaging as a product preparation tool/enabler—step one, lay the wrap down, step two, place the bottom bun on the wrap, etc.
• Packaging is designed against tight cost constraints often measured in pennies
• Responsible disposal is a goal—yet at many chains, take-out and drive through exceeds 50%.
Sadly, packaging is not always valued strategically, and "stock" unbranded packages are used. While this may seem cost effective, it eliminates opportunity to build brands and consumer loyalty. After all, if custom print and decoration (thermoforming, material selection and so on) were not important, why would the industry leaders be paying to print and differentiate their brands?
In addition, in my many years on the retail CPG side of the fence, I have been able to reach into the foodservice disposables and packaging memory bank for technologies, suppliers, and unique solutions. There are likely some opportunities for you as well.
So, next time you enjoy fast food, ask for a take-out container, consumer food and beverages at a sporting event, enjoy deli products from your grocer, etc….think about the important role of packaging.