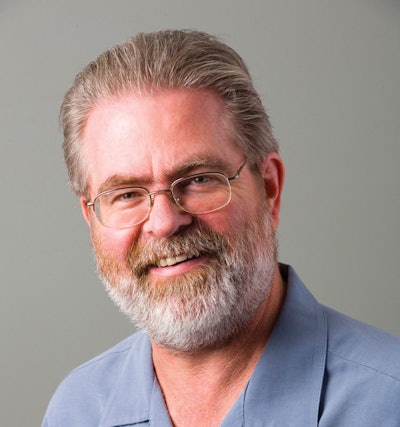 Plenty of yardsticks can be used to quantify how successful a packaging innovation has been. But sometimes it's the anecdotal evidence that paints the truest picture. Like the story I heard the other day while attending the DuPont Awards activities in Wilmington, DE. Apparently, the Heinz® Dip & Squeeze® packages for Heinz Ketchup are so popular that in at least one Chick-fil-A franchise in the Washington, DC, area, management could no longer keep the packs out on display along with the other condiments. How successful has this package been? Heinz just sold its 1 billionth Dip & Squeeze packet and now offers them for sale through traditional grocery stores.

To me that means only one thing: Heinz got it dead right with this package. Even if every fast-food franchise in the country has to store its single-serve ketchup packs behind the counter, it's a minor inconvenience that pales in comparison to the more important fact that consumers are nuts about the convenience and functionality of this package. They see it as a big step up from the conventional single-serve ketchup sachets that seem to have been around since the dawn of ketchup.

Pittsburgh-based Heinz didn't stop, either, once the inventing and commercializing phases of its new ketchup concept were over. It launched the Heinz Ketchup Road Trip, a 5,500-mile mobile tour featuring Heinz Dip & Squeeze Ketchup with a side of free fries. The purpose of the tour? To give ketchup lovers a chance to try the new package and share their feedback.

That was in 2010. In 2011, Heinz partnered with Chick-fil-A restaurants by declaring Friday, March 4 FREE FryDay. Between 2 and 4 p.m., ketchup lovers who asked for a package of Dip & Squeeze Ketchup at a Chick-fil-A restaurant received a free medium order of waffle fries. The purpose behind FREE FryDay? "To celebrate the availability of the new package," according to a Heinz press release at the time.

Imagine that. "Celebrating" packaging. How many CPG companies spend any time or energy celebrating their packaging? Imagine how far forward the art and science of packaging could be moved if more CPG companies stopped listening to those who would have us believe that packaging is a necessary evil? Why not celebrate it—as Heinz does—as a springboard to customer satisfaction and increased market share?

And by the way, the Dip & Squeeze isn't the only clever new package we've seen tumbling out of the robust pipeline known as the Heinz Global Innovation and Quality Center in Pittsburgh. Thanks to a unique partnership announced in 2011, Heinz has begun making fully recyclable ketchup bottles using the Plant Bottle technology licensed from The Coca-Cola Company. Up to 30% of the bottle is made from plants.
Elsewhere, in another nod to sustainability, Heinz has eliminated the CPET tray it had been using in its Weight Watchers® Smart Ones® frozen food line. Replacing it is a tray that is partly Calcium Carbonate, a naturally occurring mineral that is not petroleum based. It uses 40% less plastic than the previous tray, and it cuts greenhouse gas emissions by more than 45%. Worth noting is that, unlike the CPET tray it's replacing, it is not dual-ovenable. But who on earth preheats a conventional oven to 400º F so they can warm up a frozen meal? Heinz's own consumer research made it clear that dual ovenability—in this category at least—is a concept that has gone the way of the dodo bird. It's called paying attention to consumer behavior.

A final observation about Heinz. Dr. Michael Okoroafor, vice president global packaging R&D/breakthrough innovation at Heinz, was among those I talked with at the DuPont Awards I mentioned earlier. He made it clear that at Heinz, it's not innovation for innovation's sake. He summed it up nicely this way: "It's not innovation if people won't buy it."